2017o1 20171022 asnook

 Observer
Alan Snook
Time of observation
22/10/2017 - 22:45
Object
Comet ASASSN1
Observing location
Kent
Equipment
0.5m f4.1 Dobsonian
17mm & 8mm Ethos eyepieces x120 & x260
First seen on Oct 14. I estimate it has brightened to 11th magnitude. The coma can be traced out to a diameter of about 2 minutes. It remains very weakly condensed, say 2 or 3 on the standard DC scale. Still no sign of a nucleus. The straight tail is about 5 or 6 arc minutes long and has become more obvious. It is now immediately noticeable. The tailís PA is 270į.  The cometís observed motion is slow, heading N.No structure visible.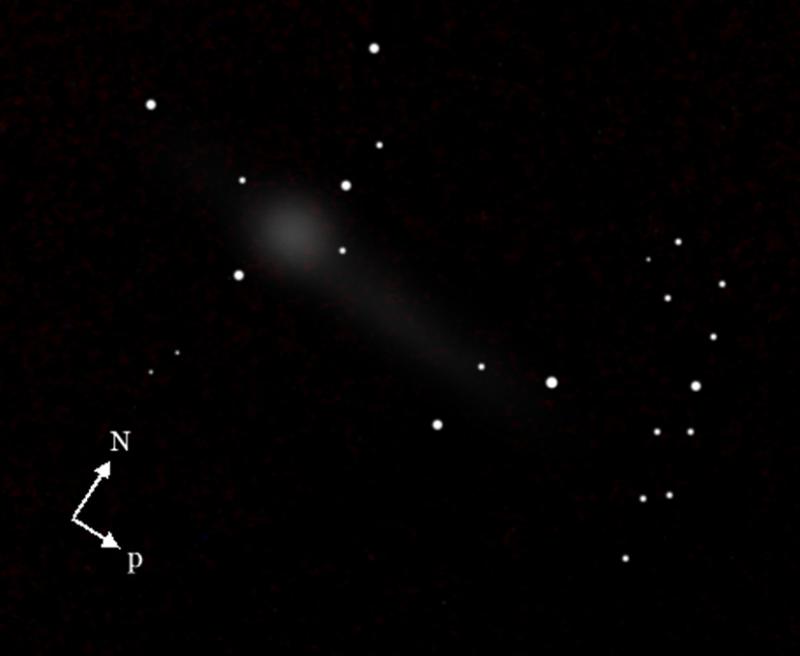 Page last updated: Sat 26 Nov 13:01:36 GMT 2022