Startrails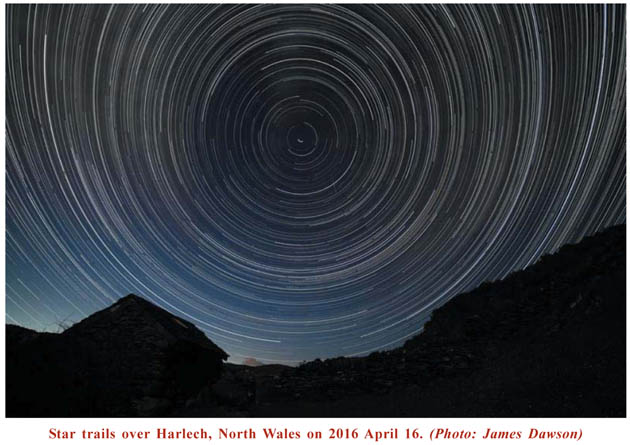 About this observation
Time of observation
25/04/2017 - 22:35
Observing location
Romsey, Hampshire, UK.
Exposure
121 Exposures - 30 seconds - ISO 800
Like This Image
Share
Copyright of all images and other observations submitted to the BAA remains with the owner of the work. Reproduction of the work by third-parties is expressly forbidden without the consent of the copyright holder. For more information, please
contact the webmaster
.