Total Lunar Eclipse, September 2015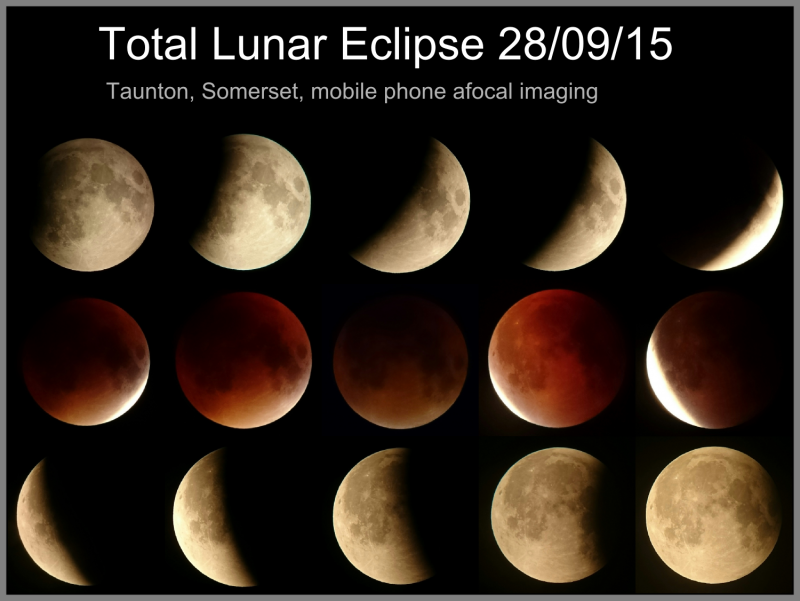 About this observation
Observer
Andrew Ciavarella
Time of observation
28/09/2015 - 02:47
Observing location
Taunton, Somerset
Equipment
250mm reflector
25mm ortho. lens
Mobile phone camera

Like This Image
Share
Produced simply by placing mobile phone to eye piece of telescope and taking enough shots that one of them is usable.
Copyright of all images and other observations submitted to the BAA remains with the owner of the work. Reproduction of the work by third-parties is expressly forbidden without the consent of the copyright holder. For more information, please
contact the webmaster
.