NGC 5218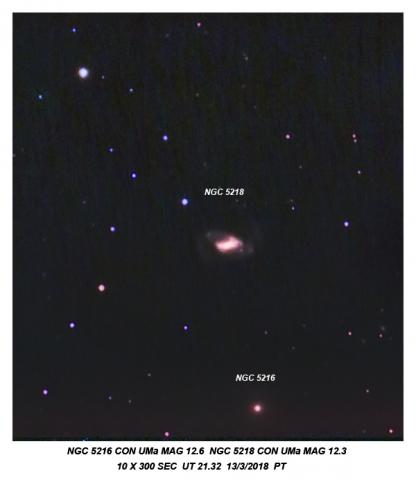 About this observation
Time of observation
13/03/2018 - 21:32
Observing location
COVENTRY
Equipment
MEADE 10" RCX
SXV H9C CCD
GUIDING SCOP ZS80IIED
LOADESTAR CCD

SCOP MEADE 10" RCX400, SXV H9C CCD, GUIDING ZS80IIED, LOADESTAR CCD,
PHD 1.14.2, MAXIM DL PRO 5, PHOTOSHOP CS3, PIXINSIGHT LE32.
Copyright of all images and other observations submitted to the BAA remains with the owner of the work. Reproduction of the work by third-parties is expressly forbidden without the consent of the copyright holder. For more information, please
contact the webmaster
.