Tolles eyepiece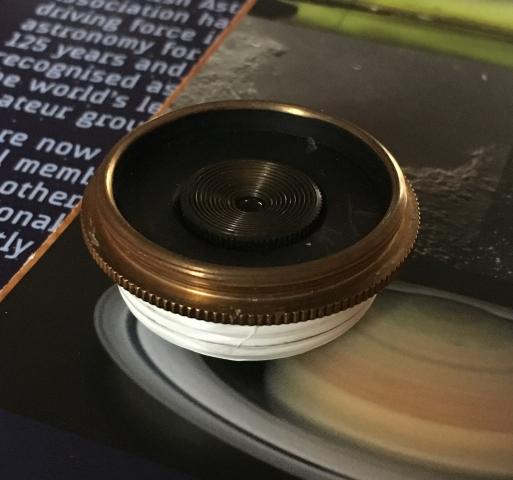 About this observation
Time of observation
01/02/2018 - 16:01
Object
1/4" Tolles eyepiece
Observing location
West Bridgford, Nottingham
1/4" (6mm) Tolles eyepiece given to me by Roy Hughes. Plumber's tape around the RAS thread to allow it to sit in a 1.25" focuser.
Copyright of all images and other observations submitted to the BAA remains with the owner of the work. Reproduction of the work by third-parties is expressly forbidden without the consent of the copyright holder. For more information, please
contact the webmaster
.