Tolles eyepiece test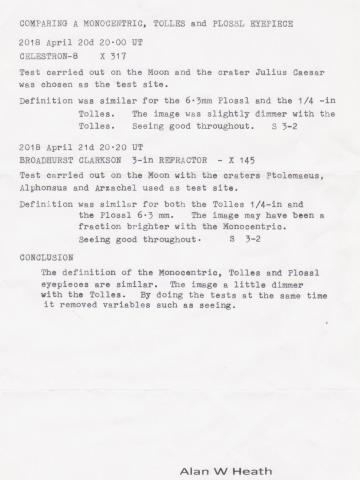 About this observation
Time of observation
20/04/2018 - 20:00
Observing location
Long Eaton
Equipment
Celestron C8
Broadhurst Clarkson 3" refractor
Tolles 6mm
Plossl 6mm
Monocentric 10mm

Observations made by Alan Heath comparing a Tolles, Plossl and Monocentric eyepieces, using a Celestron C8 and a Broadhurst Clarkson 3" refractor. Uploaded to my member page with Alan's consent.
Copyright of all images and other observations submitted to the BAA remains with the owner of the work. Reproduction of the work by third-parties is expressly forbidden without the consent of the copyright holder. For more information, please
contact the webmaster
.