21P and NGC7000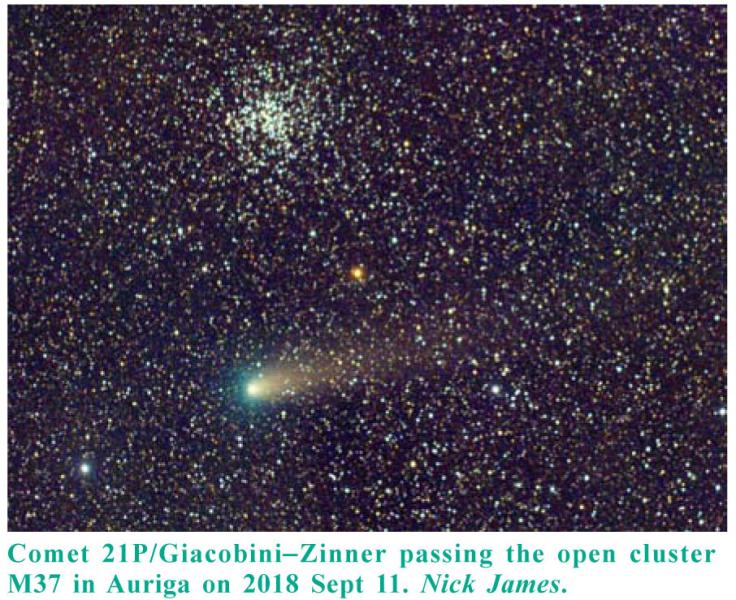 About this observation
Time of observation
22/06/2018 - 00:07
Object
21P/Giacobini-Zinner
Observing location
Chelmsford, UK
Equipment
WO Megrez 72 + x0.8FF
ASI294MC camera

I had another go at imaging this last night in very clear skies. The main problem this time was that the very small comet was very close to a bright star. It is just visible as a faint green smudge though.
Copyright of all images and other observations submitted to the BAA remains with the owner of the work. Reproduction of the work by third-parties is expressly forbidden without the consent of the copyright holder. For more information, please
contact the webmaster
.