NGC 4449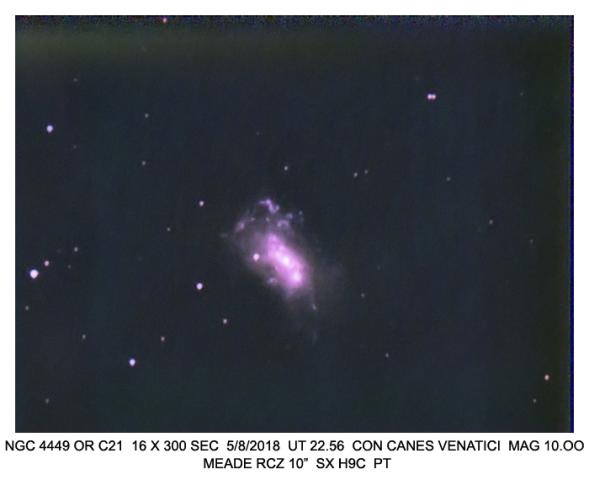 About this observation
Time of observation
05/08/2018 - 22:52
Observing location
MIDLANDS
Equipment
MEADE RCX 10"
SX H9C
ZS80IIED
LOADESTAR CCD

Hi All, Just managed theas very lowdown good job we had 2 clear nights.
peter
Copyright of all images and other observations submitted to the BAA remains with the owner of the work. Reproduction of the work by third-parties is expressly forbidden without the consent of the copyright holder. For more information, please
contact the webmaster
.