Sir Patrick Moore Prize
| | |
| --- | --- |
| | Sunday, 2018, October 21 - 22:10 |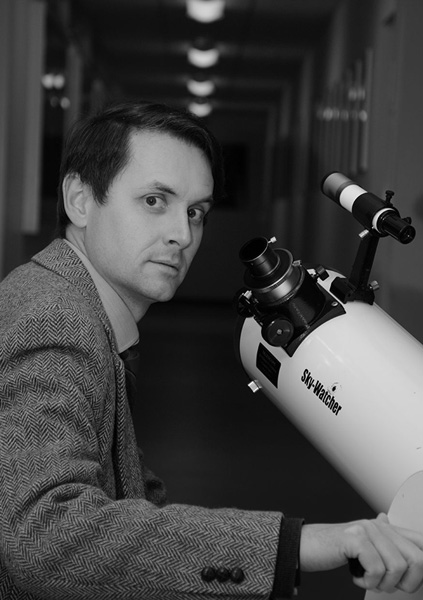 The annual Sir Patrick Moore Prize of £250 is awarded to a member or members or to an affiliated society or school for one or more of the following areas of activity, selected to reflect Sir Patrick's life and enthusiasms:
1. The encouragement of a public interest in astronomy
2. A contribution to the understanding of the history of astronomy
3. Outstanding observational work by a member or members under 21 years of age
4. The encouragement of participation in observational astronomy by youngsters
5. The carrying-out of a collaborative research project, whether between amateurs only, or also involving professional astronomers.
Last year's prize was awarded to Martin Edmonds (pictured right) for his projects to spread astronomy to young people in his native Plymouth.
Council is now inviting nominations for this year's Prize. Nominees may be nominated by themselves or by another. Please send nominations, including a short statement explaining the reason the person should be considered for the awarding of the Prize, to me (email eandt@britastro.org) by October29. Nominations will be considered by a committee, which will make a recommendation to Council, and the Prize will be presented at the December Ordinary Meeting if possible.
David Arditti (Chair, Sir Patrick Moore Prize Committee)
Like This Article