M31 and novae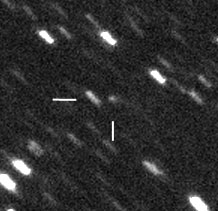 About this observation
Time of observation
28/01/2019 - 18:50
Observing location
Chelmsford, UK
Equipment
90mm, f/5 refr. ASI294MC

Widefield log stretched image of M31 showing several novae including one (AT 2019agt) independently discovered by George Carey, Kamil Hornoch and myself earlier this evening.
Copyright of all images and other observations submitted to the BAA remains with the owner of the work. Reproduction of the work by third-parties is expressly forbidden without the consent of the copyright holder. For more information, please
contact the webmaster
.