Schiller, Zuccius, Bettinus, Kircher and Bailly, 2019 April 17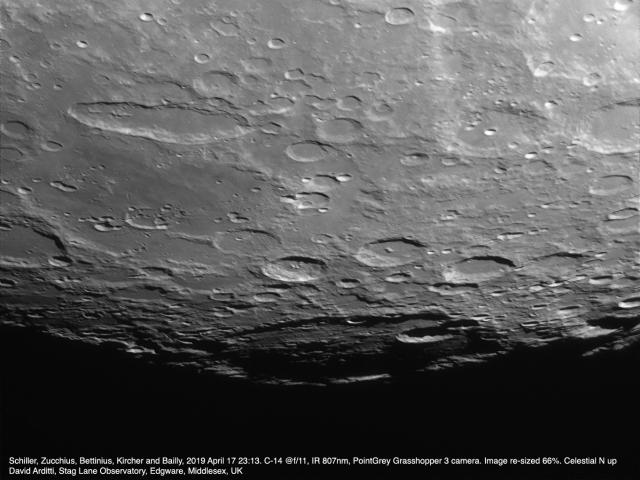 About this observation
Time of observation
17/04/2019 - 23:13
Observing location
Edgware, Middlesex, UK
Equipment
14" SCT
IR 807nm filter
PointGrey Grasshopper 3 camera

Like This Image
Share
I've already posted this image in the Moon discussion forum. I found it very interesting how Bailly at this illumination and libration created the powerful impression of a hump on the terminator. It looked, in this view, as if it was at the southern cusp of the Moon, but panning the view along showed it was well away from the cusp. The effect was plainly due to the distant wall of this vast plain catching the light, while all the surrounding terrain was shadowed.
Copyright of all images and other observations submitted to the BAA remains with the owner of the work. Reproduction of the work by third-parties is expressly forbidden without the consent of the copyright holder. For more information, please
contact the webmaster
.