Mare Imbrium etc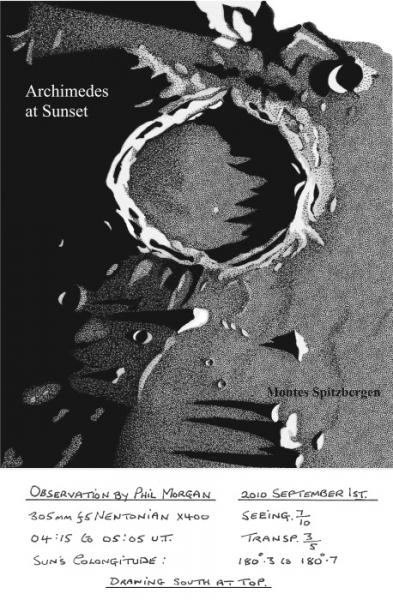 About this observation
Time of observation
10/09/2019 - 00:16
Observing location
Tacande Observatory
Equipment
0.4m Dilworth-Relay
SX814
Johnson V filter

I generally don't take pictures of the moon, because it's too bright, but a friend asked for one. Here it is.
Copyright of all images and other observations submitted to the BAA remains with the owner of the work. Reproduction of the work by third-parties is expressly forbidden without the consent of the copyright holder. For more information, please
contact the webmaster
.