New Comet Iwamoto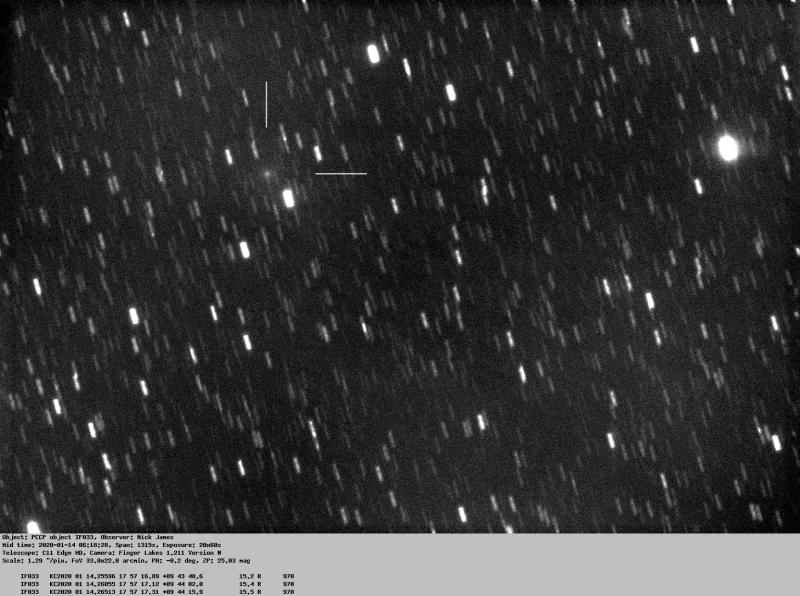 About this observation
Time of observation
14/01/2020 - 06:18
Observing location
Chelmsford, UK
Equipment
C11 Edge HD + FLI6303

Here's an image of new comet Iwamoto obtained in poor conditions this morning from Chelmsford. The comet is currently on the PCCP as IF033 and was announced on CBET 4714. Iwamoto discovered it on Jan 8.86UT. It is moving north and currently at perihelion.
Copyright of all images and other observations submitted to the BAA remains with the owner of the work. Reproduction of the work by third-parties is expressly forbidden without the consent of the copyright holder. For more information, please
contact the webmaster
.