Caliban (Uranus XVI)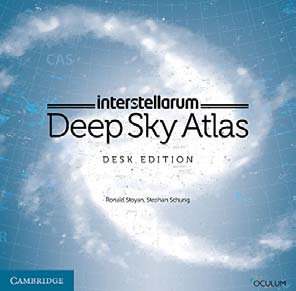 About this observation
Time of observation
13/01/2020 - 23:00
Object
Caliban (Uranus XVI)
Observing location
Tacande Observatory, MPC J22
Equipment
0.4m Dilworth-Relay
SX Trius Pro 814
No filter

Exposure
356 30-second subs, median added (2h58m total)
Caliban is an irregular outer satellite of Uranus discovered with the Hale 5m at Palomar in 1997 and is estimated to be 72km in diameter. At a MPC-ephemeris V magnitude of 22.2 it is likely the faintest I can manage in my program to image satellites in the outer solar system. Even with three hours exposure, unfiltered for maximum sensitivity, the signal to noise ratio is barely 3. The image above has used truncated histogram equalization to maximize the contrast. Stacking was made markedly easier because the satellite is near a stationary point as observed from the earth, moving less than two arcseconds during the 3-hour exposure.
The only reasons why I am certain of the identification are that it lies exactly at the predicted position and there is no other object of comparable brightness at that position in any images taken to that limiting magnitude which I have been able to find.
Caliban was predicted to be at 02:01:03.0 +11:44:22 throughout the observation. The brightest star in the image, to Caliban's upper left, is Gaia-DR2 2574537812519595520, with g-magnitude of 17.04, at 02:0107.3 +11:45:49. The 2 stars below Caliban are magnitude 19.78 and 19.18 in Gaia-DR2.
Copyright of all images and other observations submitted to the BAA remains with the owner of the work. Reproduction of the work by third-parties is expressly forbidden without the consent of the copyright holder. For more information, please
contact the webmaster
.