M104 in Virgo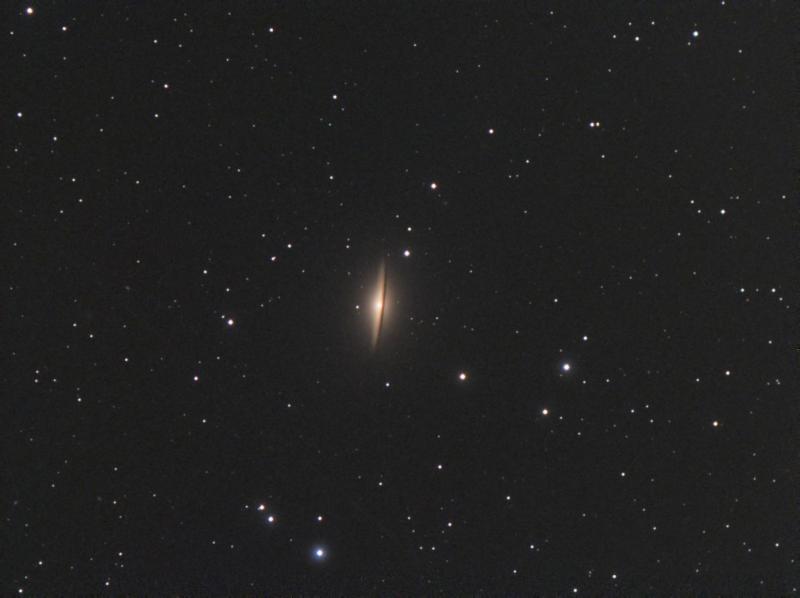 About this observation
Observer
Graham Winstanley
Time of observation
06/06/2020 - 23:53
Observing location
Bassingham, Lincolnshire
Equipment
Skywatcher ED80
Pier mounted NEQ6
SXV H9C
oag camera ASI120MM

One of Callum Potter's 3 galaxies in Virgo challenge.
To get low enough for M104 it was necessary to saw off a length of wood on the south side of my shed. As a bonus now have more ventilation! Also had to take a pruning saw to nearby apple tree. I hope it has been worthwhile. Still not an easy target so low and in bright sky. Took two nights to capture as it was only in view for a short time after dark. Only 15 out of 18 subs were useable.
Copyright of all images and other observations submitted to the BAA remains with the owner of the work. Reproduction of the work by third-parties is expressly forbidden without the consent of the copyright holder. For more information, please
contact the webmaster
.