C/2020 F3 (NEOWISE)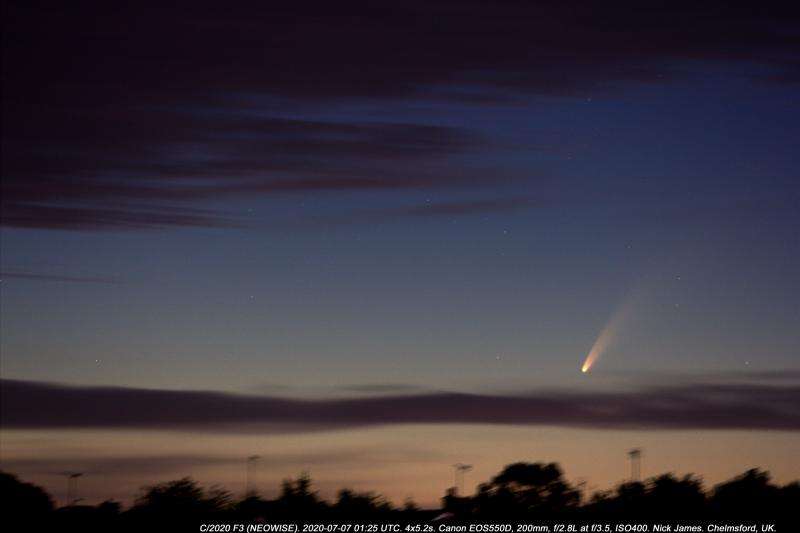 About this observation
Time of observation
07/07/2020 - 01:25
Object
C/2020 F3 (NEOWISE)
Observing location
Chelmsford, UK
Equipment
Canon EOS550D, 200mm, f/2.8 Lens

To get a good NE horizon I cycled to a large field around 10 minutes away with all my gear in a rucksack. I had a Canon EOS550D with my trusty 200mm f/2.8L lens and a Star Adventurer drive on a small tripod. This is a stack of four 5.2s frames which have been dark subtracted and contrast stretched. The comet was a fabulous sight in 8x40 binoculars. A timelapse of all the frames taken on that morning is here.
Copyright of all images and other observations submitted to the BAA remains with the owner of the work. Reproduction of the work by third-parties is expressly forbidden without the consent of the copyright holder. For more information, please
contact the webmaster
.