Comet 2020F3 NEOWISE on August 13th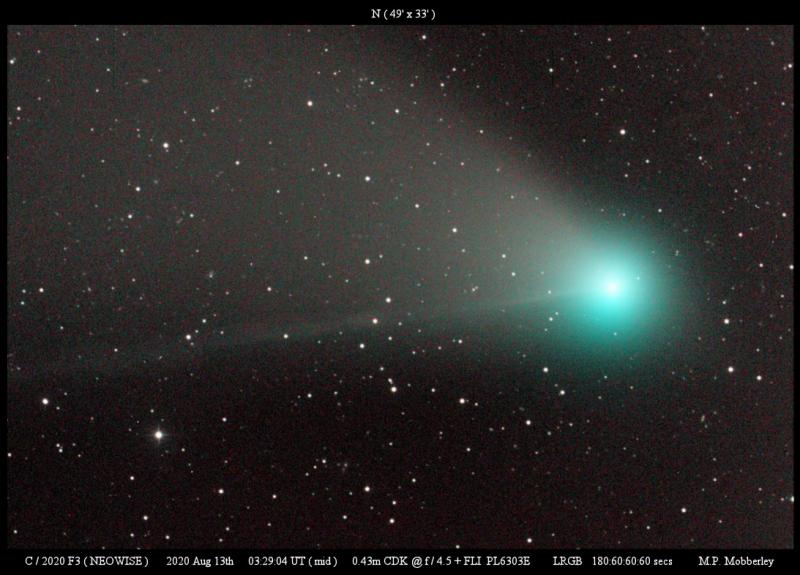 About this observation
Observer
Martin Mobberley
Time of observation
13/08/2020 - 03:29
Like This Image
Share
Yet another F3 image via New Mexico. 0.43m CDK at f/4.5.
Copyright of all images and other observations submitted to the BAA remains with the owner of the work. Reproduction of the work by third-parties is expressly forbidden without the consent of the copyright holder. For more information, please
contact the webmaster
.