The Red Planet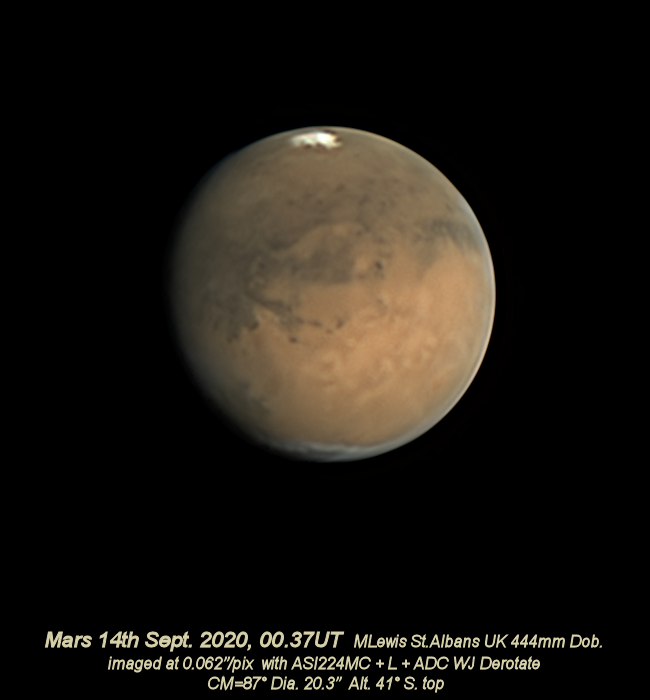 About this observation
Time of observation
14/09/2020 - 00:37
Observing location
St Albans, UK
Equipment
444mm Dobsonian scope
ASI224MC

As you can imagine we are receiving a lot of great images of Mars at the moment and it's tough to choose "the best". So here is a very good one from Martin Lewis, who reported very good seeing but poor transparency on 14th September.
Copyright of all images and other observations submitted to the BAA remains with the owner of the work. Reproduction of the work by third-parties is expressly forbidden without the consent of the copyright holder. For more information, please
contact the webmaster
.