Stefan's Quintet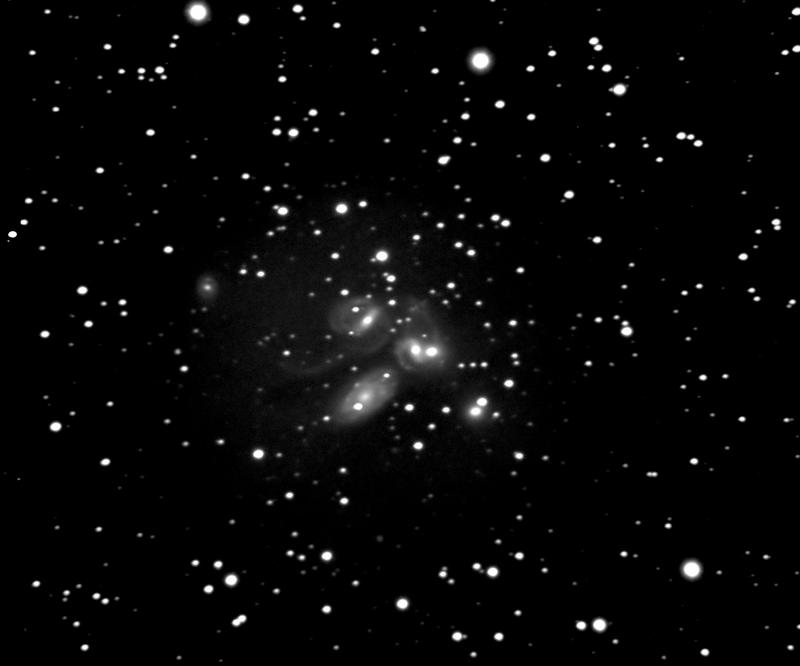 About this observation
Observer
Prof Paul T Curtis
Time of observation
10/09/2016 - 23:00
Observing location
Andover, Hampshire
Equipment
10" Meade LX200 at f6.3
STarlight Xpress Trius SX694

Like This Image
Share
The galaxy group Stefan's Quintet, centred on NGC7320, less than a degree from the large galaxy NGC7331.
Copyright of all images and other observations submitted to the BAA remains with the owner of the work. Reproduction of the work by third-parties is expressly forbidden without the consent of the copyright holder. For more information, please
contact the webmaster
.