Lunar apogee-perigee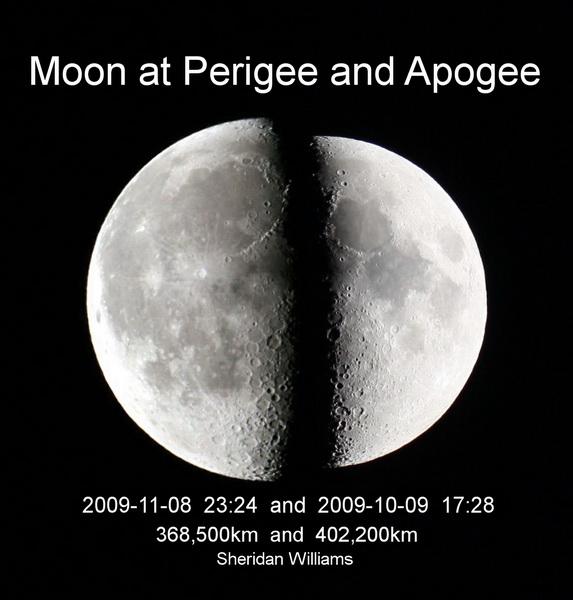 About this observation
Time of observation
08/11/2009 - 23:24
Observing location
Near Milton Keynes
Equipment
William Optics 66mm refractor
Canon EOS 450D

Just to show the difference in the apparent size of the Moon when closest and furthest from the Earth. This helps clarify why some solar eclipses are annular and some total.
Copyright of all images and other observations submitted to the BAA remains with the owner of the work. Reproduction of the work by third-parties is expressly forbidden without the consent of the copyright holder. For more information, please
contact the webmaster
.