Uranus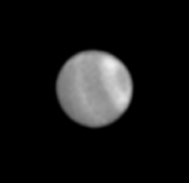 About this observation
Time of observation
21/12/2016 - 14:16
Observing location
Newcastle
Equipment
C925
ALPY600
Atik460EX

Uranus presented itself as a bright target of opportunity whilst I was chasing other objects.
A good id on atmospheric gases and hydrogen lines.
Fully processed in Demetra and presented/labelled in BASS.
Copyright of all images and other observations submitted to the BAA remains with the owner of the work. Reproduction of the work by third-parties is expressly forbidden without the consent of the copyright holder. For more information, please
contact the webmaster
.