Proton Arc (STEVE)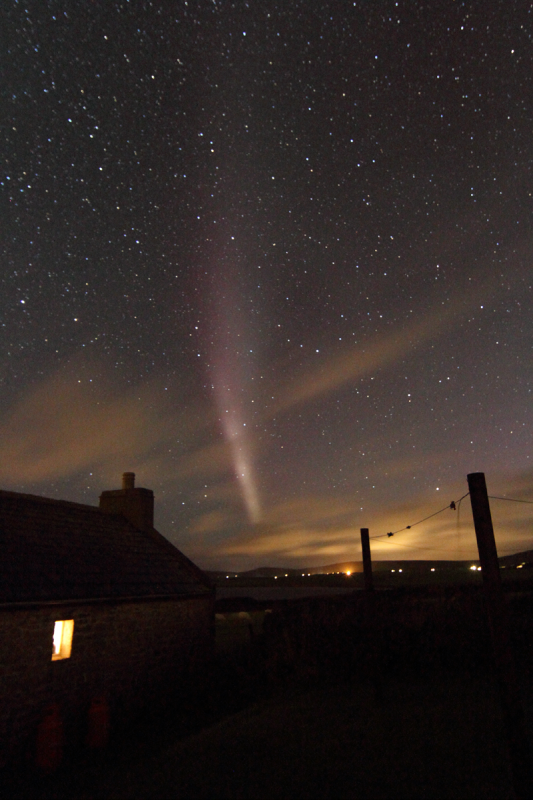 About this observation
Time of observation
28/09/2016 - 22:02
Observing location
Orphir, Orkney
Equipment
Canon 7D
Canon 14mm f2.8

On the 25th September 2016 it was our first time in Orkney and we had our first view ever of the northern lights, then we saw what looked like a search light coming from the west it stretched through the zenith. A bit of googling and the Orkney Aurora Group Facebook site revealed that this had been a Proton Arc. Sadly I had not photographed it. Then three days later it happened again, I was ready for it this time.
Update to Observation notes
At the time of observation these phenomena were known as "Proton Arcs". However Proton Arcs can't be seen with the naked eye, and in 2017 it was discovered that this was rather a "sudden thermal emission through a velocity enhancement" or STEVE
ESA Swarm Aurora - Dr Eric Donovan, in the Eric's talk about the discovery of STEVE and what it is, is from 1h 8m to 1h 25m
https://livestream.com/ESA/earthexplorer2017/videos/152430872
Copyright of all images and other observations submitted to the BAA remains with the owner of the work. Reproduction of the work by third-parties is expressly forbidden without the consent of the copyright holder. For more information, please
contact the webmaster
.