Callum Potter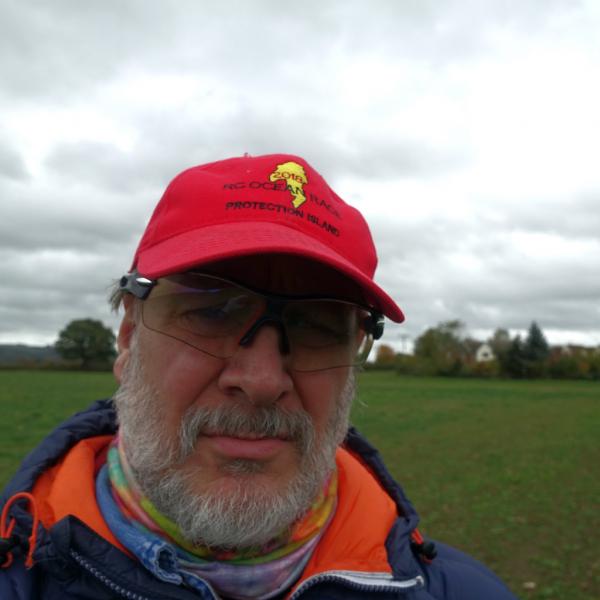 2020 Aug 23
12:55 UTC
20200820
The weather forecast was no so bad for the night of 20/21 August, but the sky could not really be called clear. Having added the new filter wheel, I wanted to try out some imaging, at least to correct the Position Angle (PA) of the camera, and also to check what the images were like at the new working distance position. Some bad news there – looks like have over-corrected the working distance and will need a spacer somewhere along the path. Fixing the PA was more straight forward – though the local astrometry and nova.astrometry.net differed by 180 degrees.
At times there was some signal getting through the clouds, but just three objects imaged. These were all in the constellation Delphinus.
2020 Aug 10
11:40 UTC
A brief sessions on Saturday night before the cloud rolled in and curtailed observing. A second run of the EAA set-up.
Corrected the back-focus 'problem' that prevailed on the first run with the new camera. The ASI174 has a bigger chip and bigger pixels than the ASI290, so should give better results.
Was trying to follow up on Stewart's Observing Forum article on the August Journal. Also tried for Palomar 10, and though detected is pretty low in the noise. Better sky and longer exposure will probably be needed for that one...
2018 Feb 11
21:52 UTC
We've just had two very successful days at Astrofest in London. In addition to the wide variety of sales items we also attracted a number of new members - welcome to all!
I was pleased to come along on the Saturday, and it was very busy all day, just a short period to browse round the stands in the Exhibition and chat with a few of the vendors.
Much thanks goes to the team running the event for us on the day - headed up by Ann Davies and Janice McClean.
2017 Dec 10
22:53 UTC
Not posted much about Presidential things lately - but we had an excellent meeting yesterday, the Christmas Lecture, at Kings College London. Excellent lecture theatre and facilities, and super talks by Martin Barstow, Christian Trenkel and Nick James. Nick's sky notes are now on YouTube at https://youtu.be/05W4yomr__g and the other talks will be available for viewing and download for members in the next day or so. Many thanks to Nick for processing these up so quickly.
In the morning we had a council meeting and it was very nice to welcome new councillors Peta Bosley, Steve Bosley and Peter Carson who have joined council for the first time.
2017 Nov 16
22:40 UTC
Last weekend I had my local astronomy club monthly meeting - Pete Williamson of AstroRadio and other endeavours was speaking about the Sun and Spaceweather. An enjoyable evening, and it's also nice to be a recipient rather than having to be up front!
On Tuesday we had one of our regular Website Operations (Web-Ops) team meetings, by Skype. We get together every couple of months to talk about astro-events coming up and what we want to cover on the website. And also discuss ways in which we can make the website better and deliver the content you want - so please let us know what you would like to see that we don't currently cover.
We have a board of trustees meeting next week, so preparations under way for that.
2017 Nov 4
21:06 UTC
So a week into my presidency, and quite a lot of communications to deal with, and preparations for my first Presidents column for the December Journal - which I must complete tomorrow.
Last night, though, I had a very enjoyable evening at Maidenhead Astronomical Society talking about Deep Sky Observing.
2017 Oct 26
23:04 UTC
Yesterday we had a Council Meeting in the afternoon at Burlington House, which was followed by the AGM. Following the AGM and Jeremy's excellent talk on cataclysmic variable stars I opened the 128th session of the Association with it's first ordinary meeting. As usual the ordinary meeting part of the AGM is rather short - with just Sky Notes this time presented by Paul Abel.
2017 Oct 8
10:33 UTC
It seems like a long way from Gloucestershire to Norfolk (and it is!). But yesterdays Back to Basics workshop hosted by Kings Lynn and District Astronomical Society was a most enjoyable day. Many thanks to the speakers and the local team, and it was good to meet some existing and new members, and hopefully some prospective members for the future.
2017 Sep 25
21:06 UTC
Just back from an enjoyable weekend at AstroCamp in Wales - weather not conducive to observing, but a good time none the less. And great to see the local streetlights switched off from 10pm to 5am - will be a much improved observing location for future camps.
2017 Sep 15
21:56 UTC
Last night (14th September) it was a privilege to represent the BAA at the awards presentation evening of the Insight Astronomy Photo of the Year 2017 competition at the Royal Observatory Greenwich. Tremendous quality images from astro-photographers around the world. The images are on display now at the Observatory and are well worth viewing. You can also see them on the Guardian website
2017 Aug 16
19:36 UTC
Not encountered much in the way of astronomical 'sites' on holiday so far, but was surprised to arrive at the Black Forest restaurant in Invermere yesterday to find it had a domed roof above the dance floor fully illustrated with stars and constellations, and zodiac art. Unfortunately it seems like Leo artwork is not quite in the right place.
If in Invermere would recommend dinner there for the full German / Canadian experience.
2017 Jun 4
19:47 UTC
With all the interest in NLCs here is a blast from the past.
Pages
Copyright of all images and other observations submitted to the BAA remains with the owner of the work. Reproduction of the work by third-parties is expressly forbidden without the consent of the copyright holder. For more information, please
ask a question in the Website Help section of our Forum
.