Wildlife and Light Pollution
Life on Earth has evolved over millions of years with the natural cycle of daylight and night time. Over the past century the increasing use of artificial light at night has blurred this normal rhythm creating mostly adverse conditions for the plants and animals that share our world with us. Research into the effects of artificial light at night has only really got underway in the last few years. This has revealed some alarming facts:
Millions of birds are killed annually on migration when they become disoriented and exhausted circling and flying into brightly lit structures.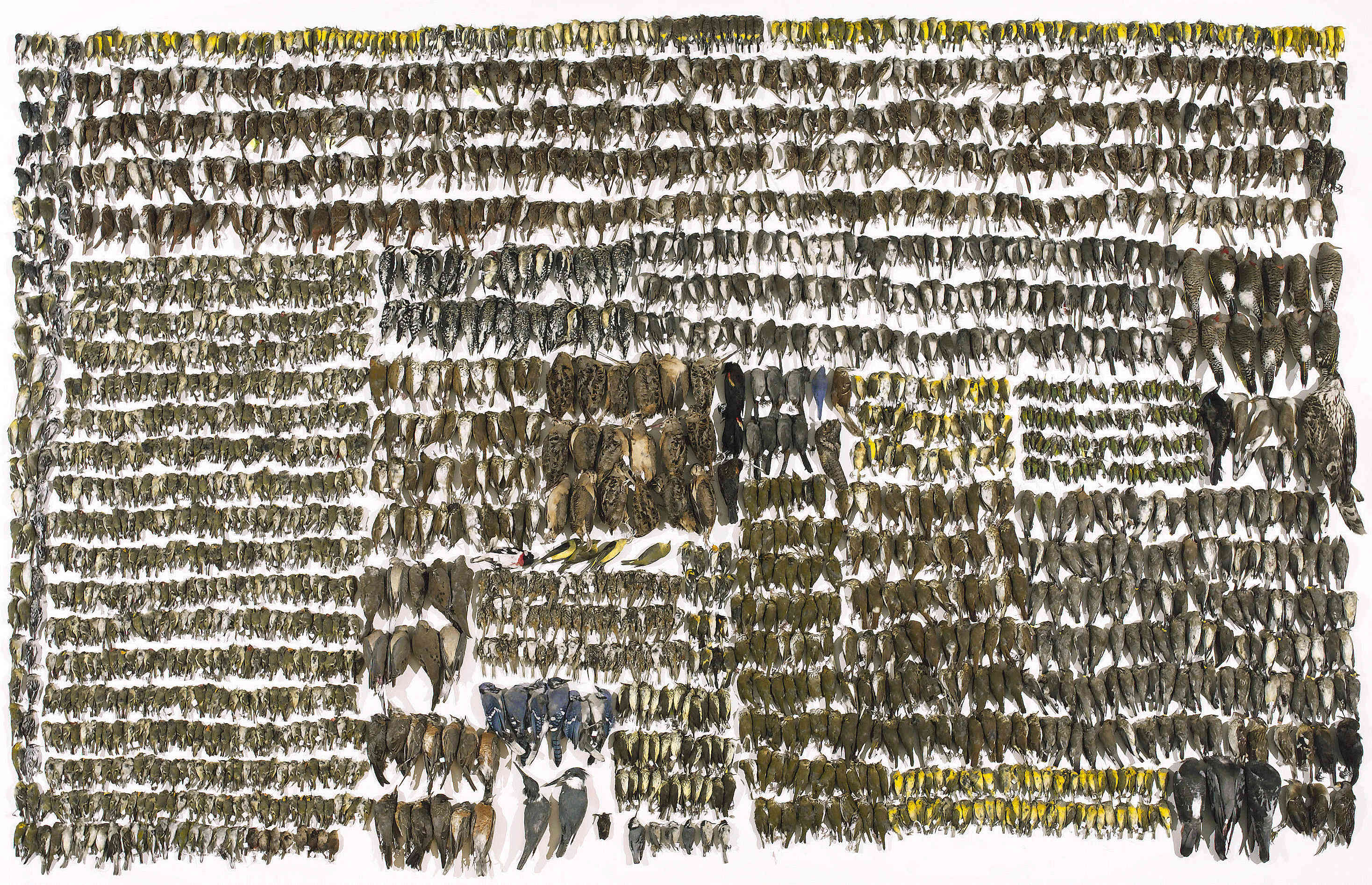 Dead birds collected in one year after colliding with lit windows in Toronto
photograph courtesy F.L.A.P.


60% of insects are nocturnal and it is estimated that a third of those attracted to artificial light are killed as a result. Insects play a vital role in the lives of all inhabitants on the global ecosystem, including Homo Sapiens. 2019 Study Gives Further Evidence of Light Pollution as a Driver of Insect Apocalypse
The behaviour of many species of diurnal mammals, bird and insects in artificially lit areas leads to their becoming stressed to the extent that their breeding success is compromised.
Some predators might benefit from foraging in artificially lit areas, but prey species that require darkness for their survival can be seriously affected.
Artificial light seriously disrupts the feeding pattern of some bat species.
Some species of turtle that require moonless nights to successfully hatch their young are seriously affected by bright lights, diverting hatchlings inland instead of heading out to sea.
Waterborne algae that normally settle to lower levels at night are known to remain near the surface in light polluted areas, creating algal blooms that can have damaging effects on the ecosystem.
Amphibians and fish are also adversely affected by artificial light.
The Internet has hundreds of pages of information on light pollution and the environment. The book Ecological Consequences of Artificial Night Lighting, Rich and Longcore, ISBN 1-55963-129-5 is an excellent source of information on the issue.

Scientists have urged that far more research into the effects of artificial light at night is needed. In the meantime we are conducting a worldwide experiment on our ecosystem without understanding the consequences of our actions.