Saturday, 2018, May 5 - 17:20
Solar Section Publications
The Solar Section has a monthly Newsletter containing observer's observations such as daily number of groups and sunspots numbers or images together with a description of white light and hydrogen alpha activity. Most Newsletters include contributions from Members such as their equipment set up or observing technique.
The outline of an example Newsletter is shown below: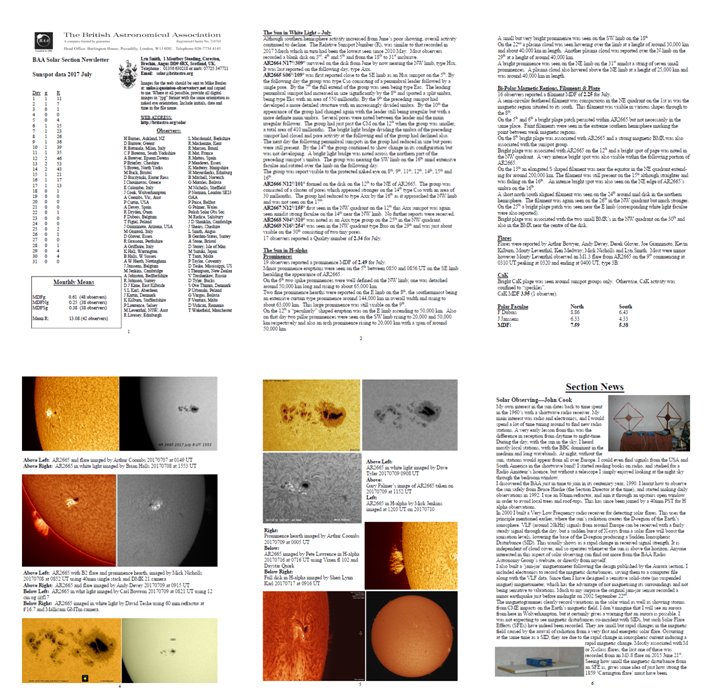 Newsletters from 1989 are available.