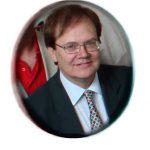 The BAA Mars Section is the oldest body in the world for the collection and analysis of observations of the Red Planet. It was formed in 1892 by E. Walter Maunder, the Greenwich astronomer who founded the British Astronomical Association. The present Director (appointed in 1991) has been responsible for all analysis since the apparition of 1979-80.
Your contribution, however small, will be much appreciated and will be acknowledged in the reports which appear in the BAA Journal, while selected current work will appear on this website. The 'current observations' part of the website is updated often, so please check back frequently to see some of the current work, with a running commentary.
This website also provides a guide to how to go about making observations, gives a selection of topographic and telescopic maps, a gallery of observations and a running commentary in the form of a Blog on the current Mars opposition, with a complete set of downloadable reports on all past oppositions reported upon by the BAA. There is also a bit of biographical information about past Directors, and some little bits of history here and there. There is also information about the comprehensive BAA dust storms Memoir, and how to obtain your copy.
Some of our longstanding contributors post images to the well-known archiving websites. This is fine for routine work, and I am happy to obtain their work from these sources, but I would ask observers to let me know at once if they see something really interesting, such as an unusual white cloud or a new dust storm event.
Remember to send in your observations to the Section and become part of the Great British Marswatch effort!
Latest update (2023 January 11)
The Mars 2022 blog has been updated today.
With 98 contributors taking part in our programme, only the New Year's indifferent weather could prevent a bumper crop of observations. We report on the increasing white cloud level, some small and short-lived dust events, the emergence of the spring N. polar cap and the decline of the north polar hood. Good observing!
The Mars Mapper Tool created by Ade Ashford, has now been updated for 2022, and is a helpful app for observers who want to know which side of Mars will be visible on a given night.
Richard McKim, Director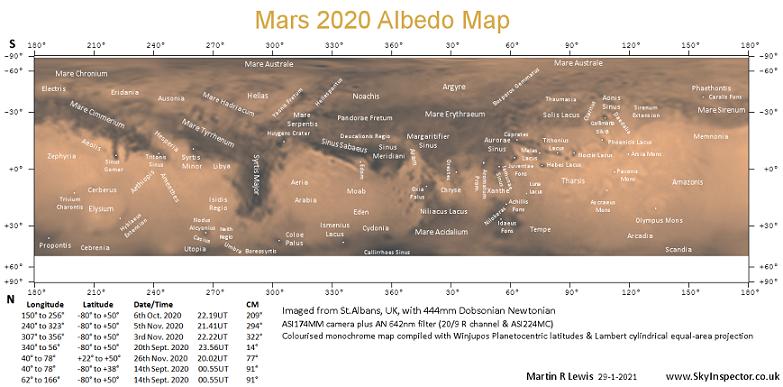 News
Gallery