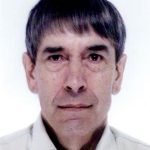 In 2018 the BAA Council approved the formation of an Exoplanet Division within the Asteroid and Remote Planets Section.
If you wish to become involved in any way use the 'Contact the Director' link on this page. There is no joining fee and your name and email address can be added to the Exoplanet mailing list should you so agree. BAA members can use the Exoplanet forum, available via the BAA home page, to ask questions or make comments. You can also contact the Assistant Director directly as above or by email once addresses have been exchanged.
A list of all our projects with links to relevant web pages can be found on the EXoPLanet Orbit REsearch (EXPLORE) page. A good place to start as it brings some order and structure to the Division's work.
Note; most of these pages are also listed on the right of this page and can thus be accessed directly.
Videos
Section Pages
Section Officers
Asteroids and Remote Planets Section Director: Dr Richard Miles
Assistant Director: Jonathan Blake
Assistant Director (Exoplanets): Roger Dymock
Exoplanets Technical Advisory Group (ETAG): Simon Downs, Steve Futcher, Paul Leyland, David Pulley, Mark Salisbury, Americo Watkins