BAA Archives : John Chuter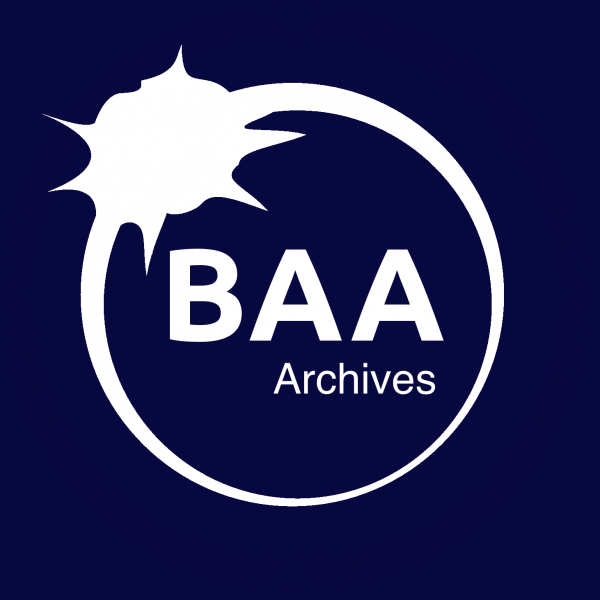 2019 May 27
19:20 UTC
The BAA Archives Download area now has :-
1. PDF versions of the BAA Handbook from 1922 to 2016. Sheridan Williams has to be thanked for the work he did in scanning the Handbooks. Hardcopy versions of many years of the Handbook can be purchased from the online Shop if required. The Computing section has pdfs of more recent handbooks available for download.
This can be found at https://britastro.org/downloads/10632
2. Pdfs of The BAA Lantern Slide Collection.
More details of this collection can be found at https://britastro.org/downloads/11924
16:34 UTC
This document points to parts of the website that has archive resources available for members who are pursuing particular research interests. It is in the Archives area.
Copyright of all images and other observations submitted to the BAA remains with the owner of the work. Reproduction of the work by third-parties is expressly forbidden without the consent of the copyright holder. For more information, please
ask a question in the Website Help section of our Forum
.