2013 November 3
A Ugandan Eclipse
It's not every day that starts with a meeting with the President of Uganda but he was going to see the eclipse too and he wanted some advice from us. I am writing this as we ae travelling back from the eclipse and he has just passed us in a massive, fast-moving, motorcade. His observing site was some way west of ours but we both had around 20s of totality.
From our site in northern Uganda the Sun was in thick cirrus clouds during totality. We did however get spectacular second and third contact Bailey's Beads and the horizon colours were spectacular. The attached photos are frame grabs from my HD videos showing the wide angle view and the Beads at second contact.
I don't yet know whether the President (of Uganda, not the BAA) had a better view.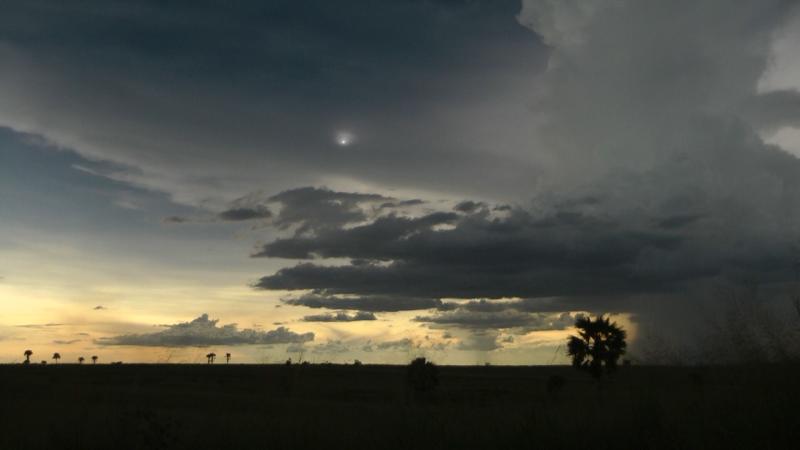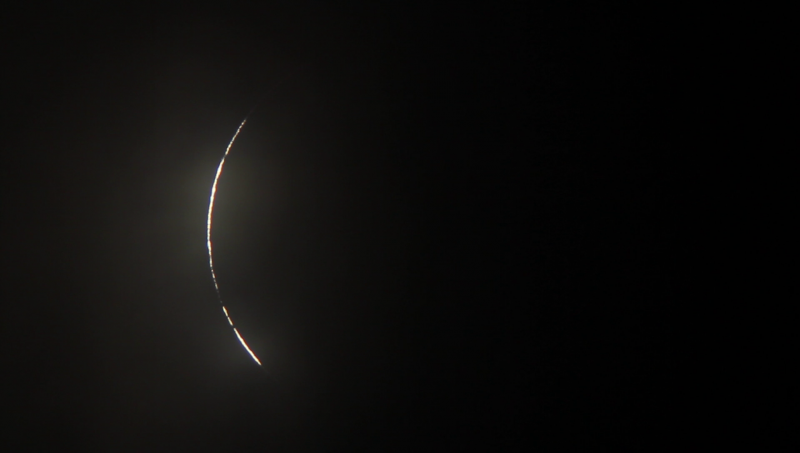 The British Astronomical Association supports amateur astronomers around the UK and the rest of the world. Find out more about the BAA or join us.