2014 May 11
Dark Sky Switzerland petition against floodlighting the Alps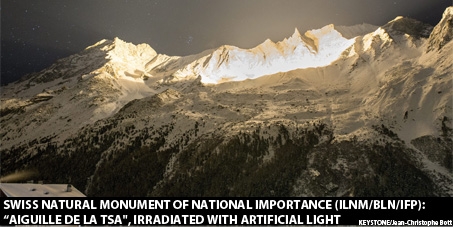 Deep sky Switzerland have launched an online petition against the use of flood lights on the Alps.
In recent years, the practice of flood-lighting the mountain landscape has become increasingly common. For example, in 2013, as many as 25 lodges were flood-lit to celebrate the 150th anniversary of the Swiss Alpine Club (SAC). According to campaigners, even if the "illumination [is] of a limited duration, … the intensity will be so strong that the mountains will be visible over a distance of hundreds of kilometres."
The Alpine region remains one of Europe's finest dark-sky sites, and so astronomers may wish to consider signing Deep sky Switzerland's petition to Doris Leuthard, Switzerland's Head of the Federal Department of Environment, Transport, Energy and Communications.
The British Astronomical Association supports amateur astronomers around the UK and the rest of the world. Find out more about the BAA or join us.