2015 June 1
John Brashear and the BAA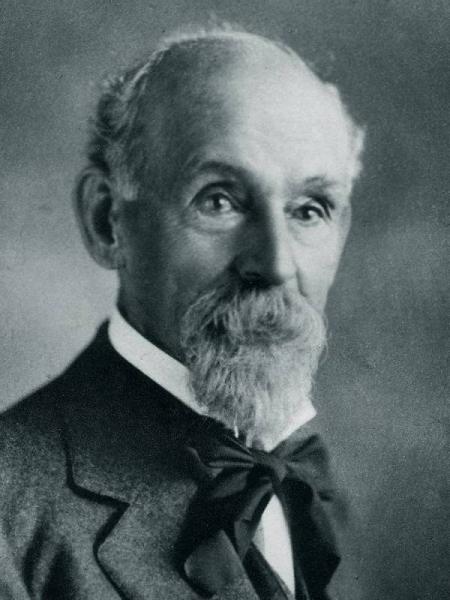 The instrument maker John Brashear, of Pittsburgh, Pennsylvania, was among the first Members of the Association when it was founded in 1890.
Brashear was particularly impressed with British amateurs, and within a few weeks he presented to the Association a speculum-metal diffraction grating prepared at his own works and ruled on the engine designed by Henry A. Rowland, professor of physics at Johns Hopkins University, Baltimore. Since then, only two other instruments made by Brashear's company have been presented to the Association: a 3½-inch refractor in 1937, and a 5-inch object-glass in 1959. The object-glass was lost within a few years, while the refractor was loaned to a school in 1946 and disappeared several years later.
In 1985, however, Denis Buczynski found the refractor and rescued it from that same school. It had not been used for many years and required restoration, and a few weeks ago, on March 20, it was presented to Bart Fried, founder and President of the Antique Telescope Society, based in New York.
Coincidentally in March, one of the walls of Brashear's factory collapsed and the building was considered unsafe. During the demolition, a sealed brass box was discovered in the foundations. This time capsule, opened on March 24, contained several dozen letters, documents, photographs, and other memorabilia.
An account of these instruments and events is included in the June issue of the Journal (pp. 175–6), available for download here: https://britastro.org/jbaa/pdf_cut/jbaa_6485.pdf
Additional information can be found on the website of the Instruments and Imaging Section, at https://britastro.org/iandi/
The British Astronomical Association supports amateur astronomers around the UK and the rest of the world. Find out more about the BAA or join us.