2015 July 14
Protoplanetary objects of achievement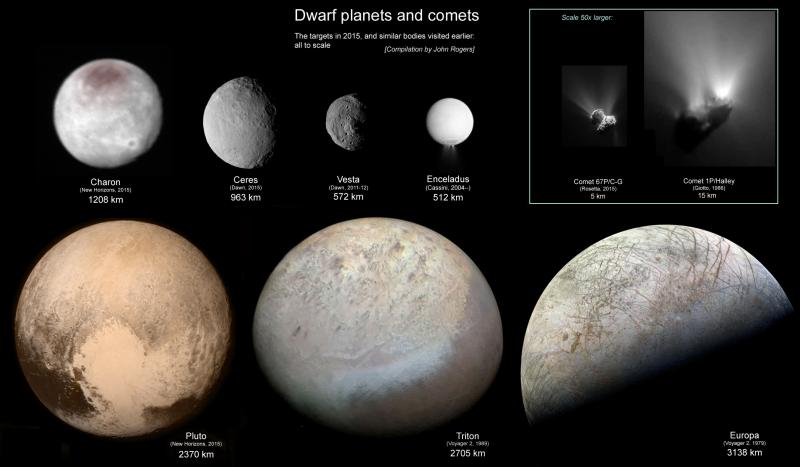 As we await the data from today's close flyby of Pluto, here is an updated version of this montage of the objects of current interest to scale, with the last pre-flyby image from New Horizons. A couple of other icy moons (or indeed, watery moons) have been added.
(Also: Damian Peach's compilation of New Horizons images was used yesterday by the BBC web site to illustrate the Pluto story.)
The British Astronomical Association supports amateur astronomers around the UK and the rest of the world. Find out more about the BAA or join us.