2015 March 23
The 2015 March 20 eclipse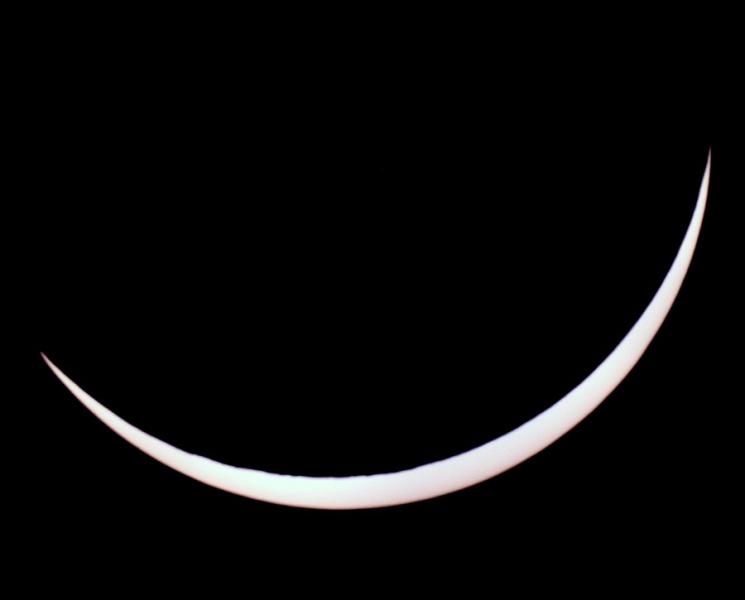 Image taken at 09:40 from Tarbatness. Buczynski, Marsh, Storey.
Seeing the eclipse of March 20th was always going to be a hit-or-miss affair. Totality only crossed land in two places, the Faroe Islands and Svalbard, both of which are particularly cloudy at this time of year. The partial was visible over a much wider area but, again, northern Europe is not known for the large number of sunshine hours it has in March.
As it turned out the partial was well seen from some parts of the UK (generally the northern and western sides) whereas in the southeast of England it was just a particularly gloomy morning. Jeremy Shears in Cheshire and Gary Poyner in Birmingham had a good view but Grant Privett drove around 170 miles of southwestern England with limited success. Denis Buczynski, Glyn Marsh and Dave Storey had good weather in the northeast of Scotland and saw almost 96% of the sun covered at mid eclipse.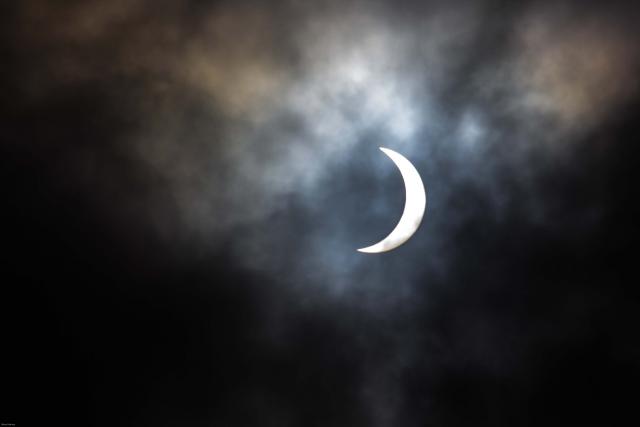 Steve Harvey's image from Tórshavn in the Faroe Islands.
The Faroes had generally cloudy weather with some gaps through which lucky observers managed to sneak a view of totality. Steve Harvey in Tórshavn got some views of the partial phase through cloud but missed out on totality. Other observers on board ships in the northern Atlantic managed to move into suitable cloud gaps and got good views. Paul Abel and Pete Lawrence report that good views were had from the MS Boudicca. Other observers were on aircraft above the clouds. Gillian and Roger Perry were on a flight and had a good view of totality through the windows.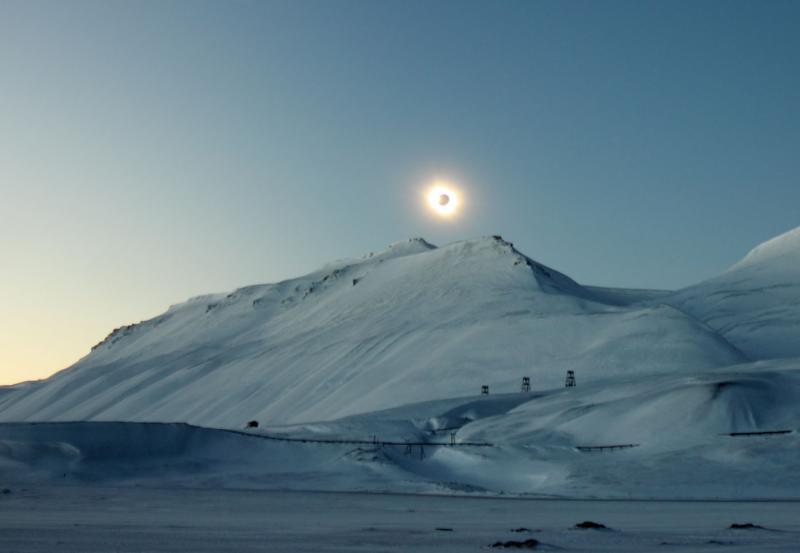 The totally eclipsed sun from Svalbard. Nick James.
The real surprise was Svalbard where the weather on eclipse day was amazingly transparent and clear. This was where I was and I count myself as incredibly lucky to have been there despite the fact that the temperature dropped to -21C at mid-eclipse. I set up my equipment at a point in the Adventdalen valley, east of the main settlement of Longyearbyen. It was a spectacular location between mountains as you can see from this panorama. Another group, led by John Mason was a little further up the valley. I had three cameras. Two were for wide-angle shots (one still and one video) and one was used to shoot narrow-angle HD footage using a telescope. You can see some of my photos here and watch the video here. Watch out for the person driving along the road with headlights on during mid-eclipse! This eclipse had everything. The very clear, transparent sky made for a stunning naked-eye corona. The prominences were wonderful, with several interesting detached ones and there were dramatic shadow bands at both second and third contact. All of this seen from an extraordinary location.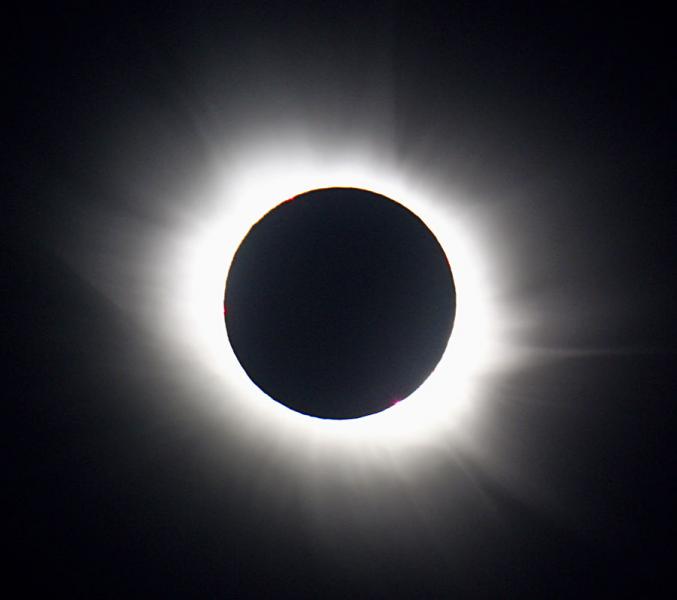 Spectacular corona seen at totality. John Mason. Svalbard.
The corona was particularly spectacular at this eclipse since the transparency of the atmosphere was so good. A great deal of detail was visible to the naked eye and the binocular view was jaw-dropping. John's photo is good but no image can capture the subtle visual view we saw through binoculars.
Next year's eclipse is also in March but it is visible from Indonesia. It should be considerably warmer although it will have to do a lot to beat this one!
The British Astronomical Association supports amateur astronomers around the UK and the rest of the world. Find out more about the BAA or join us.