2016 February 2
Nacreous clouds visible from the UK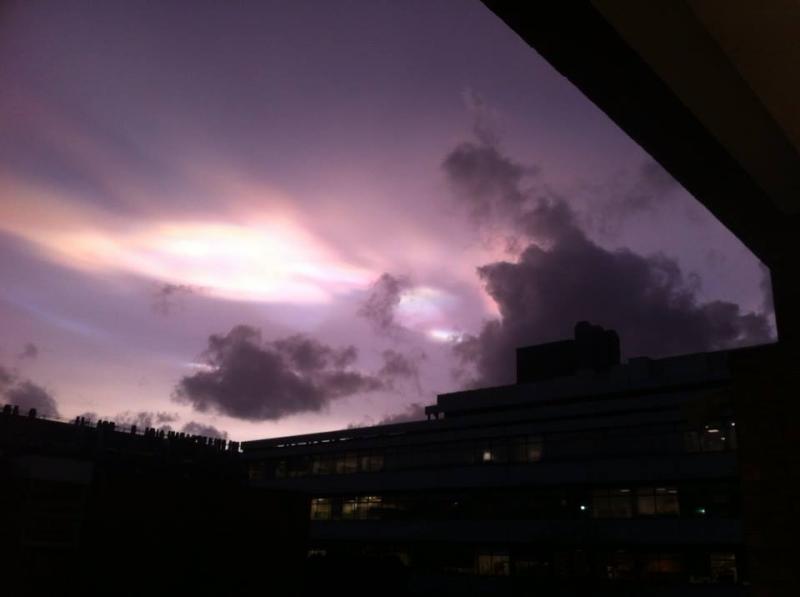 Nacreous clouds were observed widely across the UK on the evening of February 1.
This type of cloud can only form over the polar regions, at heights of around 10 to 20km, and they are very rarely seen from the UK.
The denser clouds have beautiful pearly coloured margins and can be quite bright, but there is also a diffuse component that appears like stratocumulus cloud, but is much higher. They are usually visible only during civil twilight. The image to the right was taken by Paul G. Abel from Leceister.
This winter has seen an unusually cold Arctic stratosphere, and over the last couple of days the "polar vortex" with the coldest air has become very elongated and has reached down to the UK.
The latest weather forecasts suggest that the conditions that lead to their formation will persist over the UK for several days, perhaps until the evening of February 4.
Do watch out for them – it could be many years before you get another chance!
The British Astronomical Association supports amateur astronomers around the UK and the rest of the world. Find out more about the BAA or join us.