2017 August 21
The 2017 total solar eclipse
Many members and friends travelled to the USA to observe the eclipse, while others stayed home in a rather cloudy UK. We have posted a selection of images of the eclipse below, and are grateful to all who have allowed us to share their observations. We'd encourage members to continue to share their images and reports through their BAA Member Page.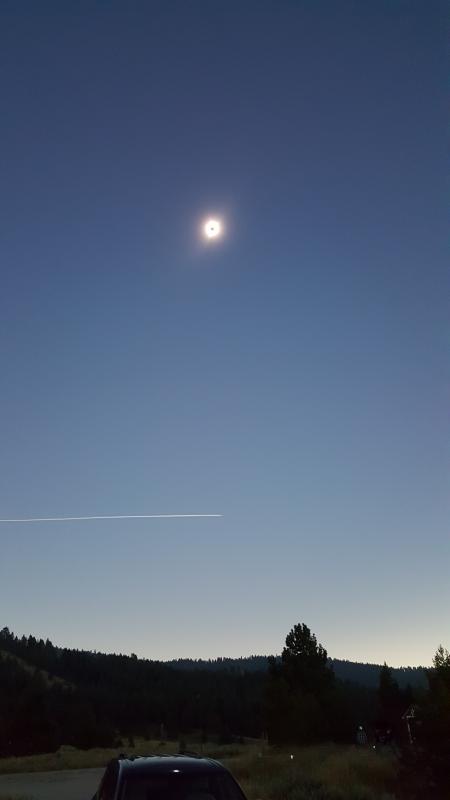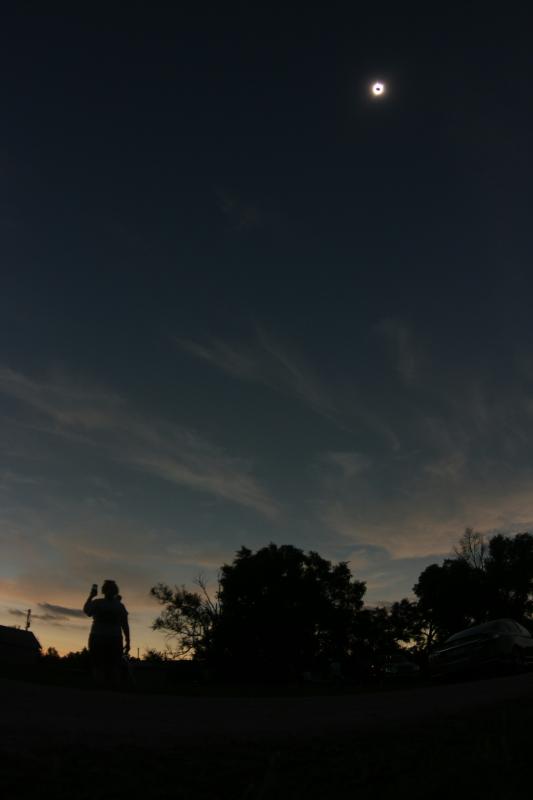 ————
Totality over Tryon (above), Nebraska, Nick James
————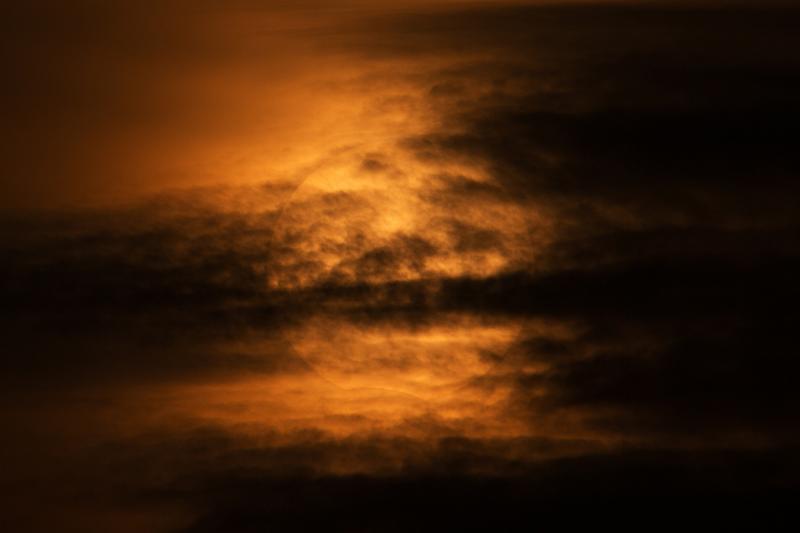 Had clear blue sky for this morning's eclipse. Observed it on the roadside a few miles north of Corvallis, Oregon. A small crowd had gathered there, including at least six Brits. Nice to enjoy the event in pleasant company. Now heading further down the Oregon coast, which is very scenic.
Dr Roy Gretton, Vice President and Journal Editor, Nottingham Astronomical Society.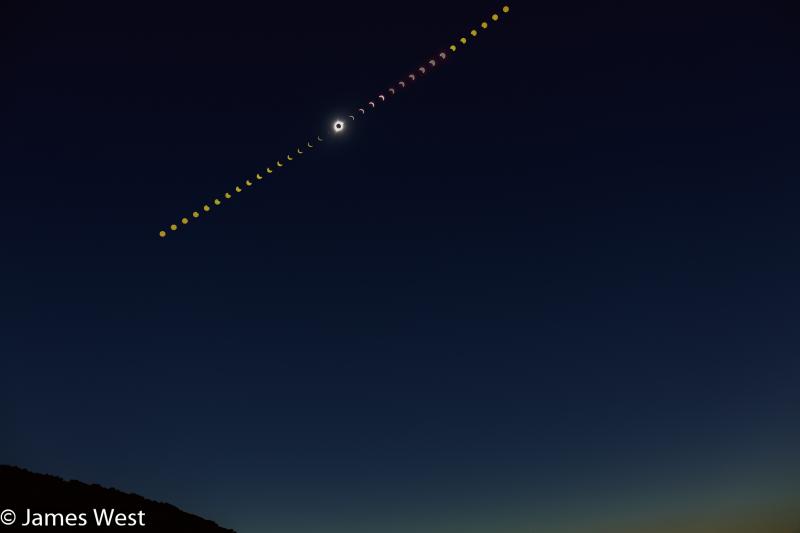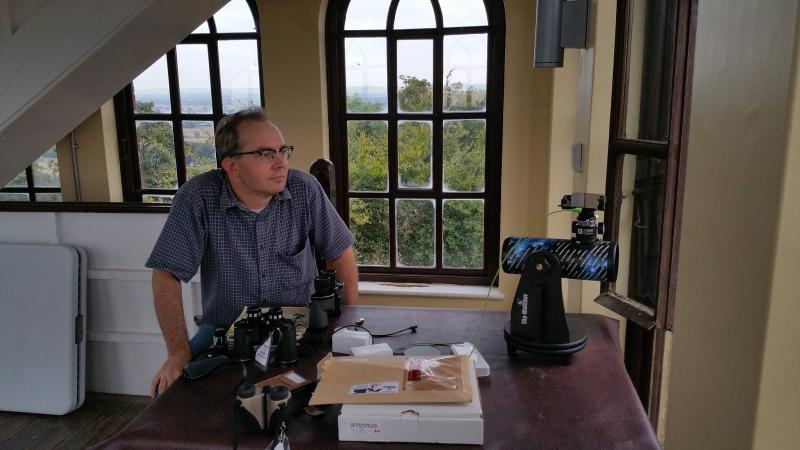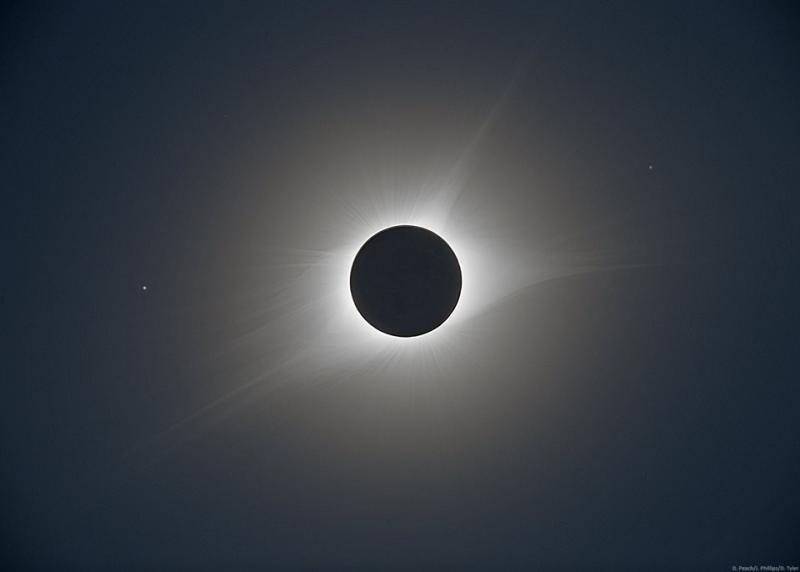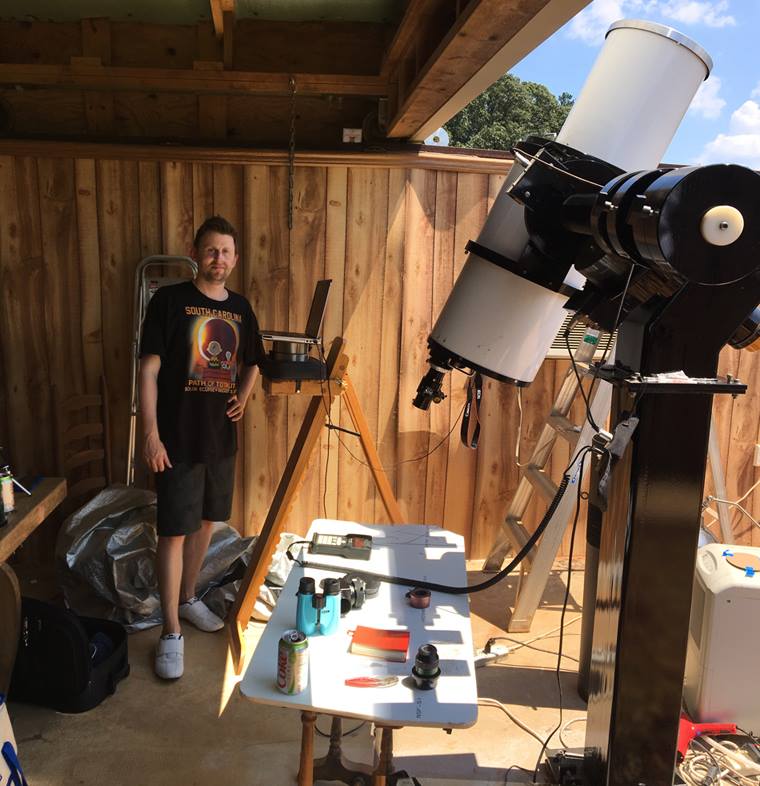 Wonderful view of the eclipse in cloudless skies from Snake River Ranch, Wilson just north of Jackson, Wyoming. The views of the Teton Range to the west of us were also truly spectacular.
We had 220 people on site including many BAA members. I agree with Mike Frost about the shadow bands – a really clear display both before and after totality.
The coronal streamers were glorious and there were some nice prominences too.
Baily's Beads lingered at 2nd contact. The diamond ring at 3rd contact was brief but spectacular.
Dr. John Mason, Director of the BAA Meteor Section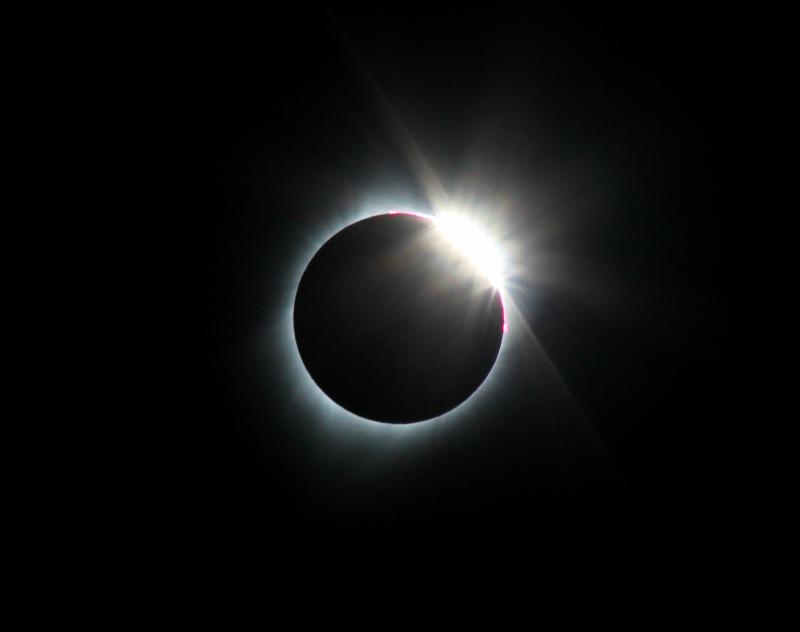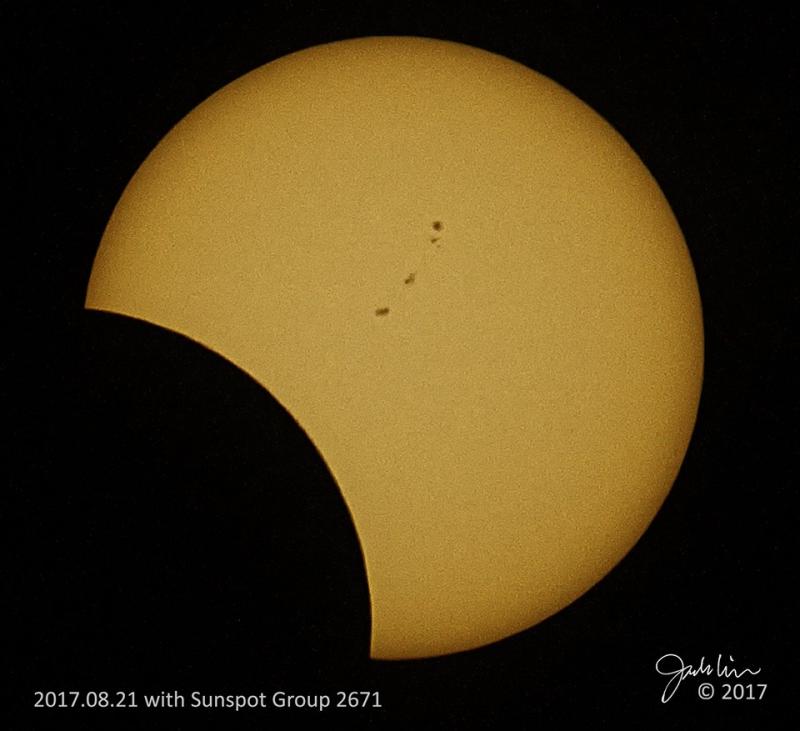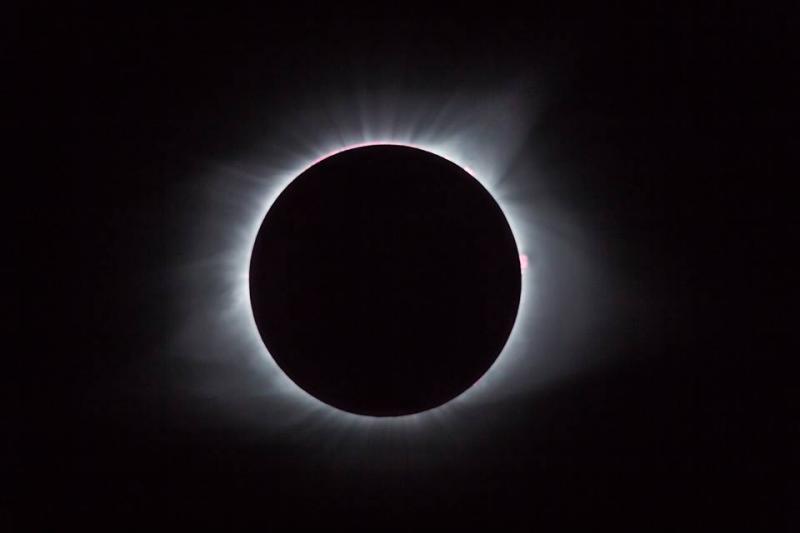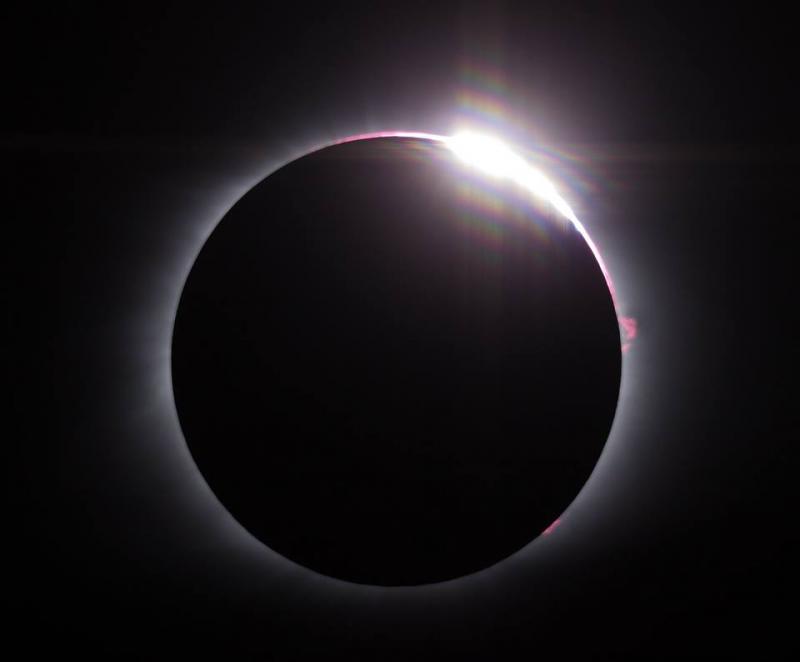 ..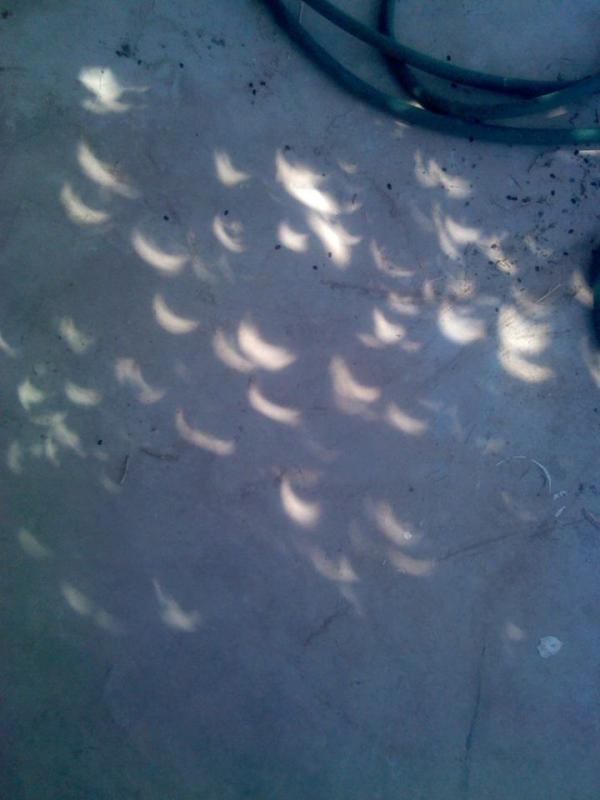 Great view of the eclipse from the Snake River/Burnt River confluence on the Oregon/Idaho border. Cloudless; a little hazy, otherwise ideal conditions. The shadow bands were staggering, clear for well over a minute before 2nd and after 3rd contact, overwhelming close to totality (they were better even than Svalbard which was my benchmark for this aspect of eclipses)
Mike Frost, Director of the BAA Historical Section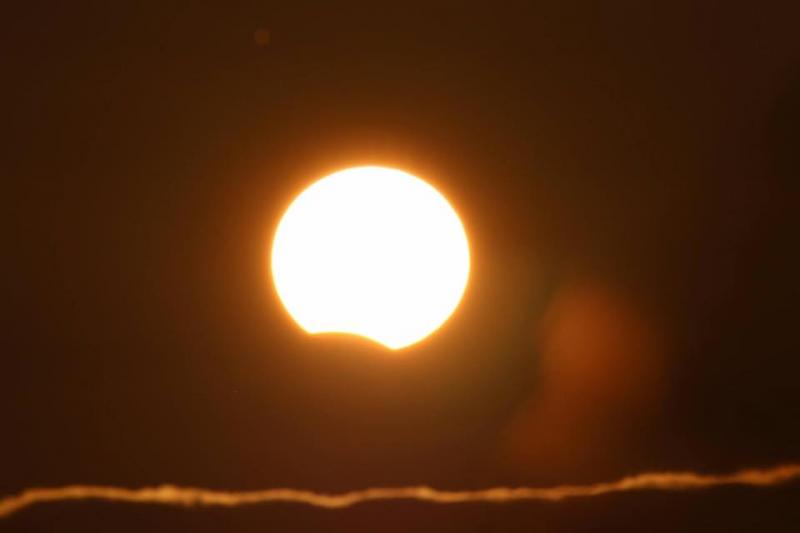 ————
Four images taken by Callum Potter from Long Creek, Oregon
————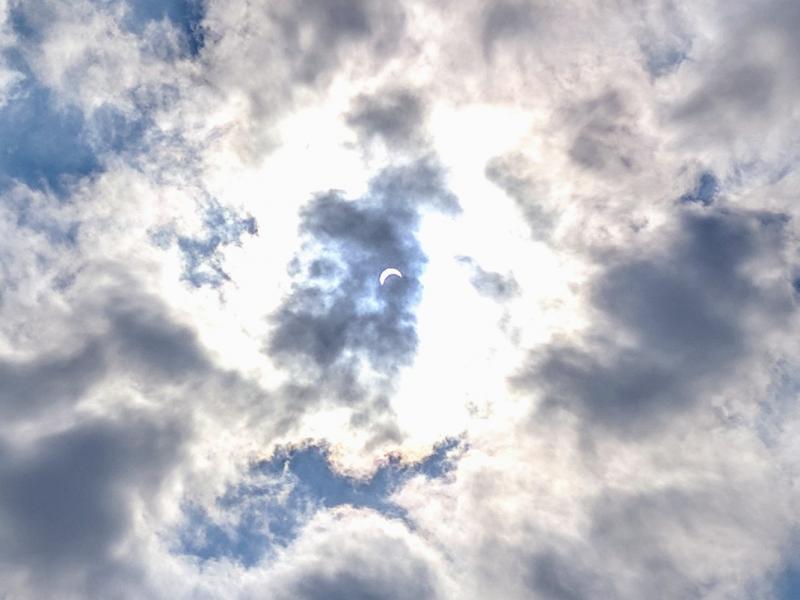 ————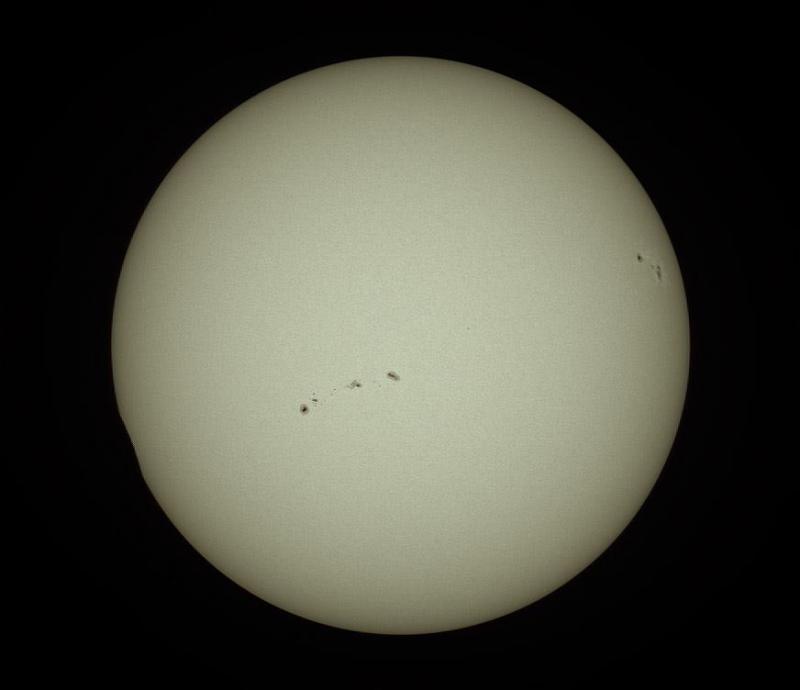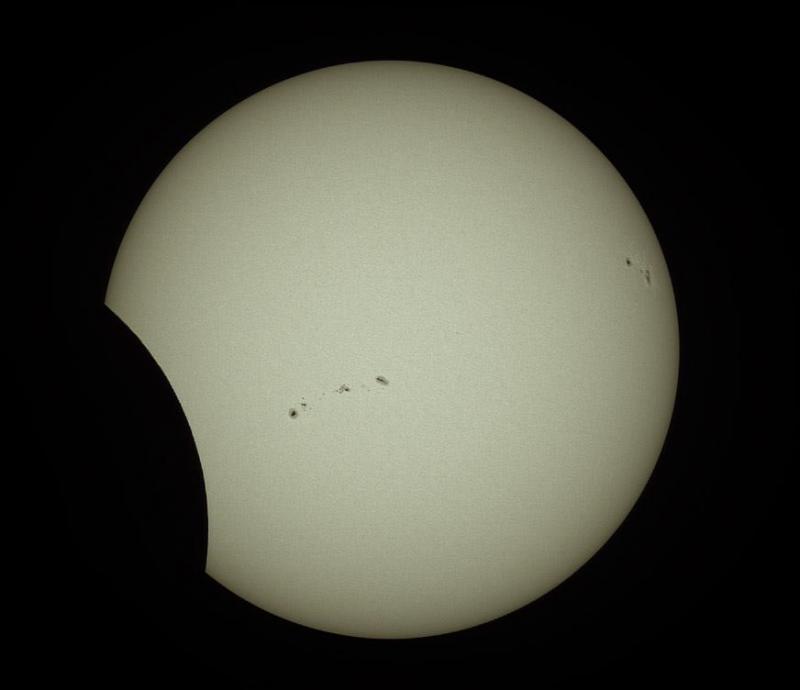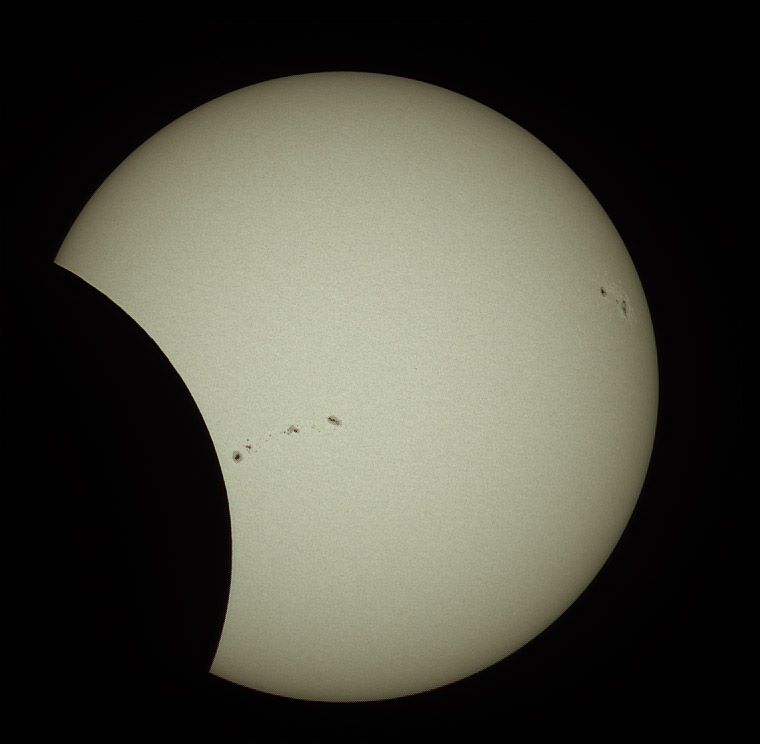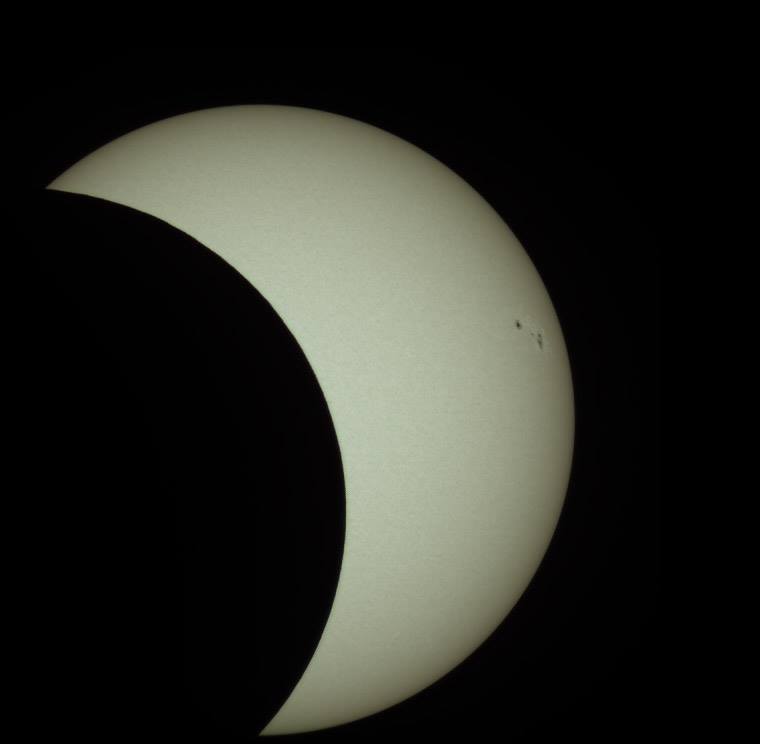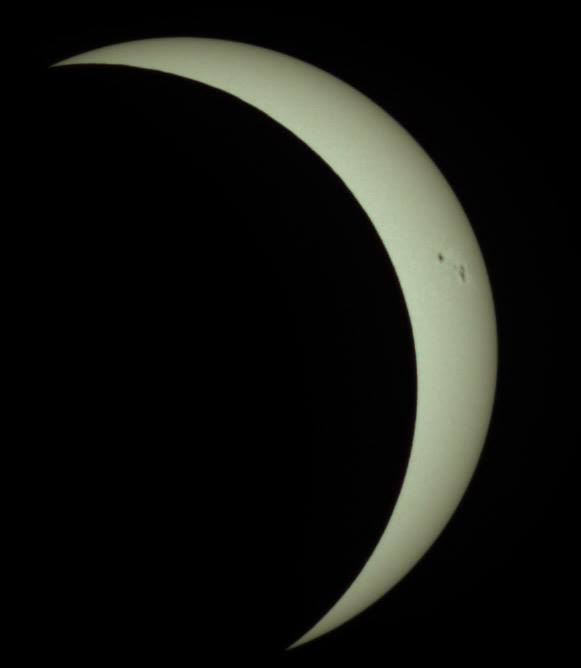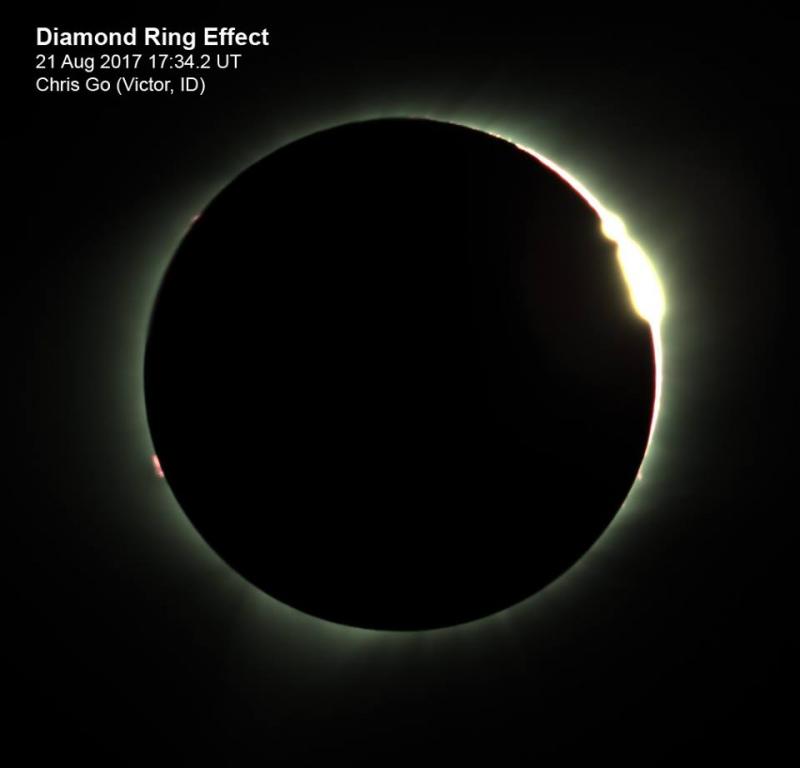 A series of images of the eclipse taken in Utah by Christopher Go
————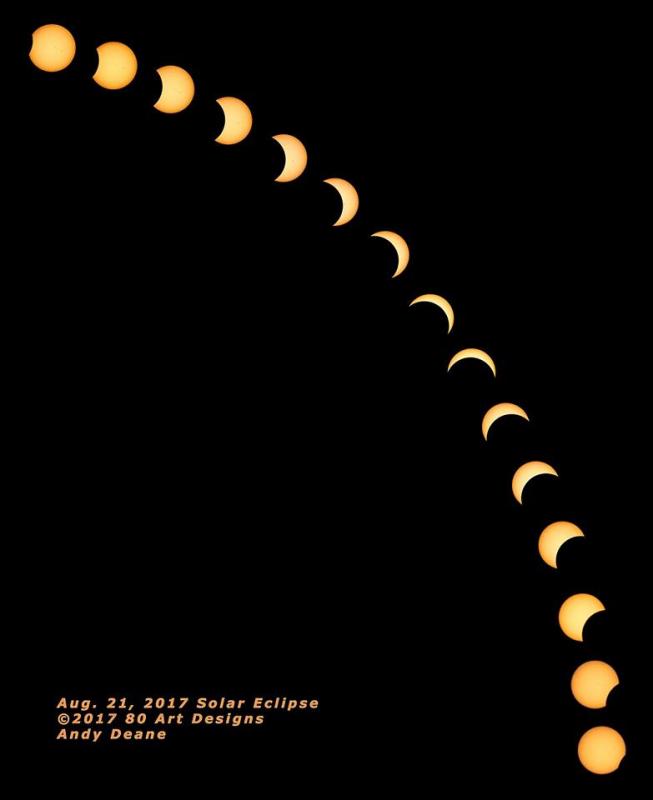 ————
We saw shadow bands and did some colander and Newbury Astronomical Society pinhole photography in Monmouth, Oregon. Party from Newbury: Nicky Fleet, Richard Fleet and Steve Knight (who supplied these six great images above)
————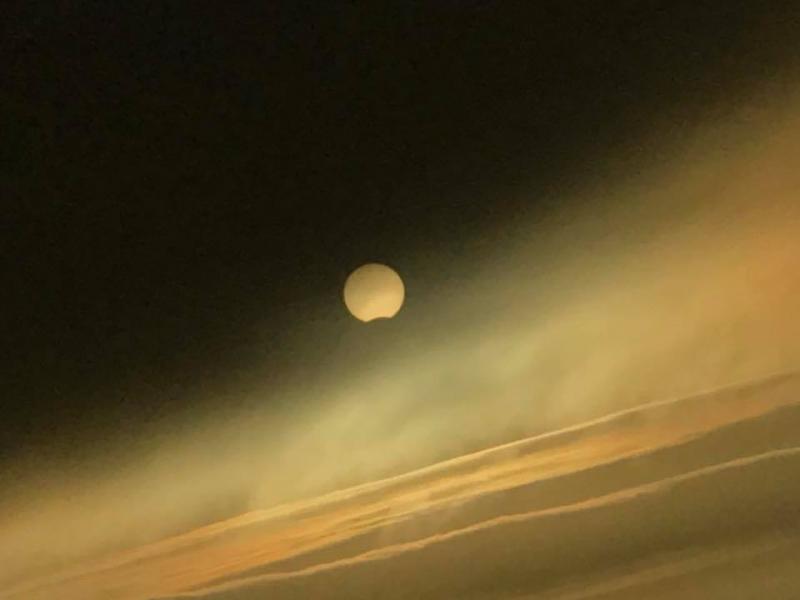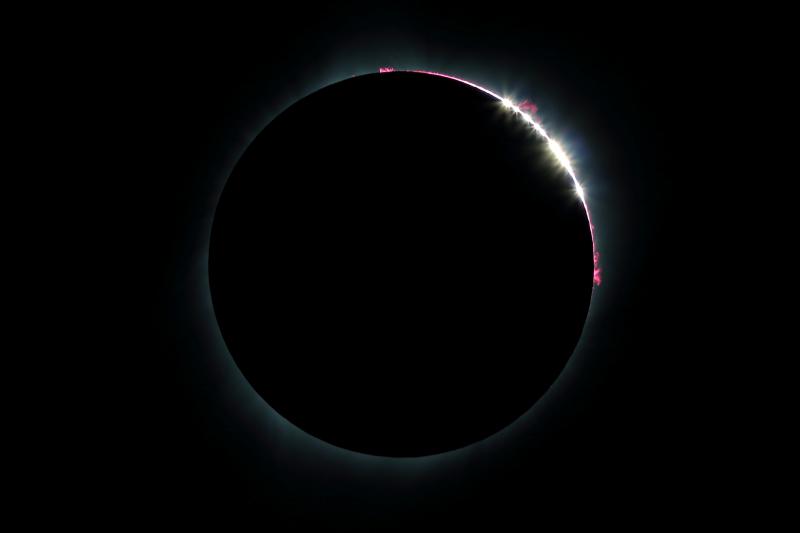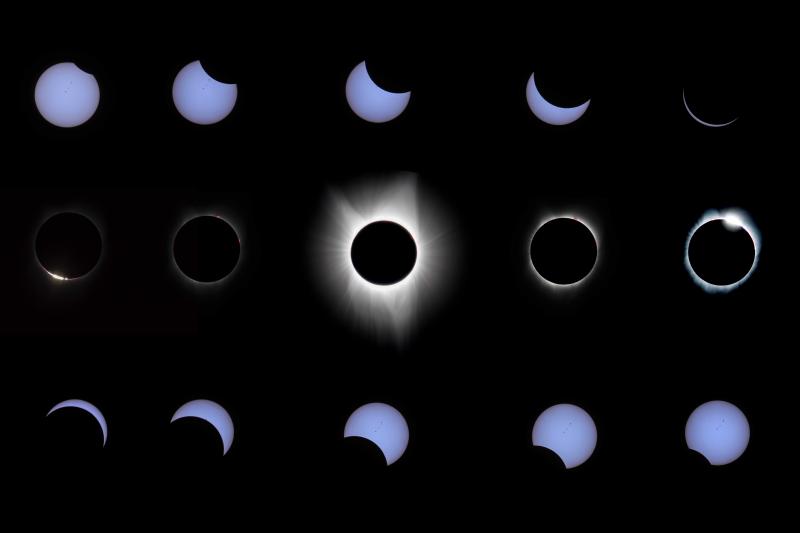 ————————————————
The British Astronomical Association supports amateur astronomers around the UK and the rest of the world. Find out more about the BAA or join us.