2019 April 30
Observer's Challenge – Finding Einstein

Date: Early morning 2019 May 3rd & 4th, and again early morning 2019 June 1st & 2nd

The crater Einstein is a libration zone feature and only visible when the libration favours the Moon's western limb.
The chart below gives its location and some favourable times in early May and again in early June. At these times the Moon is still very low above the eastern horizon and only 3-4% illuminated. The Moon is also only 20 degrees away from the Sun so do take care when using a telescope.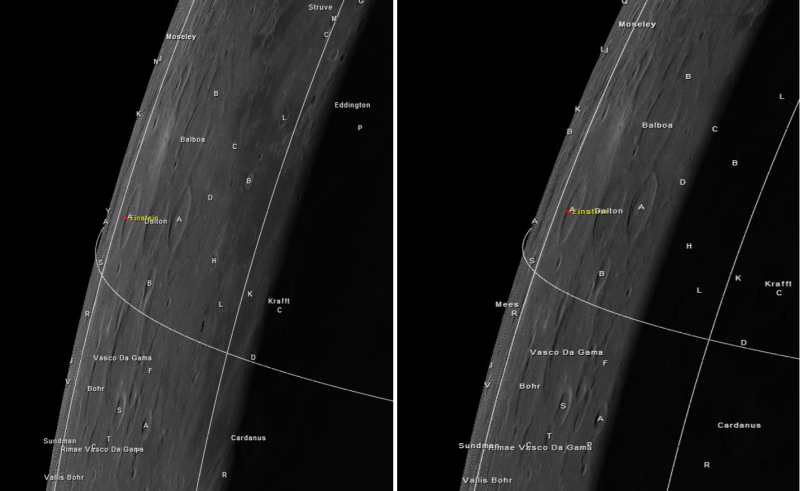 You can find other times using the free NASA 'dial a moon' programme available via https://svs.gsfc.nasa.gov/4442 or by using the Virtual Lunar Atlas which is available from https://www.ap-i.net/avl/en/start
Please do post any observations you make to your BAA Member Page
[Thumbnail image taken from Moonglobe for iPhone]
The British Astronomical Association supports amateur astronomers around the UK and the rest of the world. Find out more about the BAA or join us.