2020 November 12
National Astronomy Week – On Now!
The British Astronomical Association supports National Astronomy Week, which runs this year from November 14th to 22nd.
So time to get ready for a Mars Encounter of the virtual kind!
This year's National Astronomy Week, will be hosting a week filled with exciting virtual events led by top astronomers from across the UK.
To find out more about the events and learn about Mars, visit the new and improved website at www.astronomyweek.org.uk
and like the Facebook page National Astronomy Week and follow on Twitter @NatAstroWeek
You can also read BAA Mars Section Director Richard McKim's Mars Opposition Blog and view many of the observations that have been coming in over the past few months.
Stay updated on all things with the hashtag #NAW2020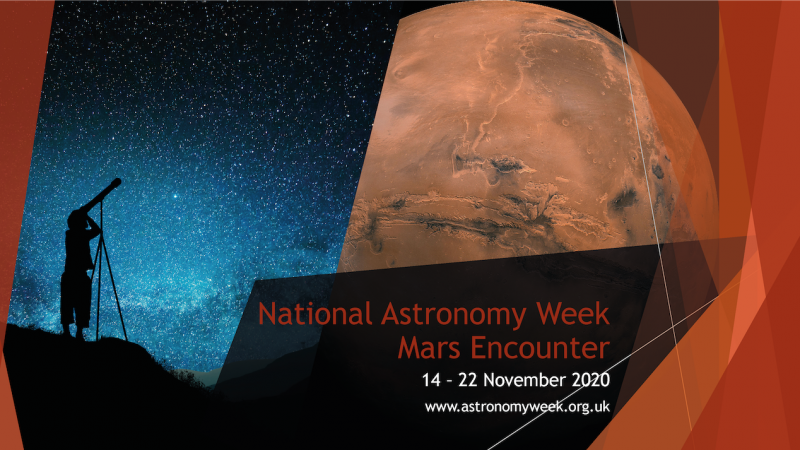 The British Astronomical Association supports amateur astronomers around the UK and the rest of the world. Find out more about the BAA or join us.