2021 May 30
VSS Circular for June 2021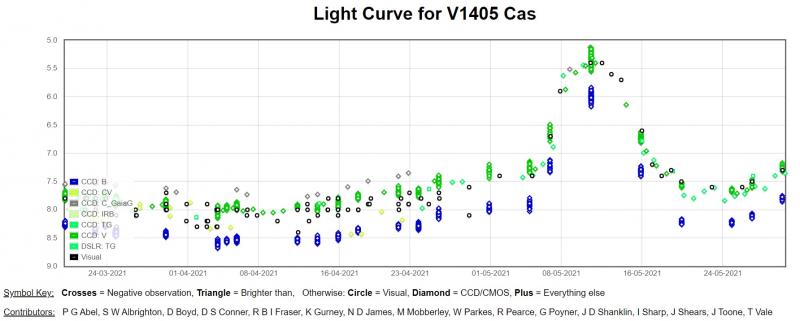 The June 2021 Variable Star Section Circular 188 is now available for download.
To find out the latest on Nova Cas 2021 (light curve above), Section observing campaigns, what happened to Betelgeuse during the last observing season and so much more, download the Circular here.
Many thanks to all our contributors and to Gary Poyner for editing it.
If you wish to be added to the email distribution announcing each circular, please drop me an email.
Jeremy Shears
Director, Variable Star Section
The British Astronomical Association supports amateur astronomers around the UK and the rest of the world. Find out more about the BAA or join us.