2022 May 19
Scientists now looking for asteroid fragments in South Wales
A spectacular meteor fireball which occurred over England and Wales last week may have dropped a meteorite somewhere near the town of Bridgend, in South Wales, according to the UK Fireball Alliance (UKFAll).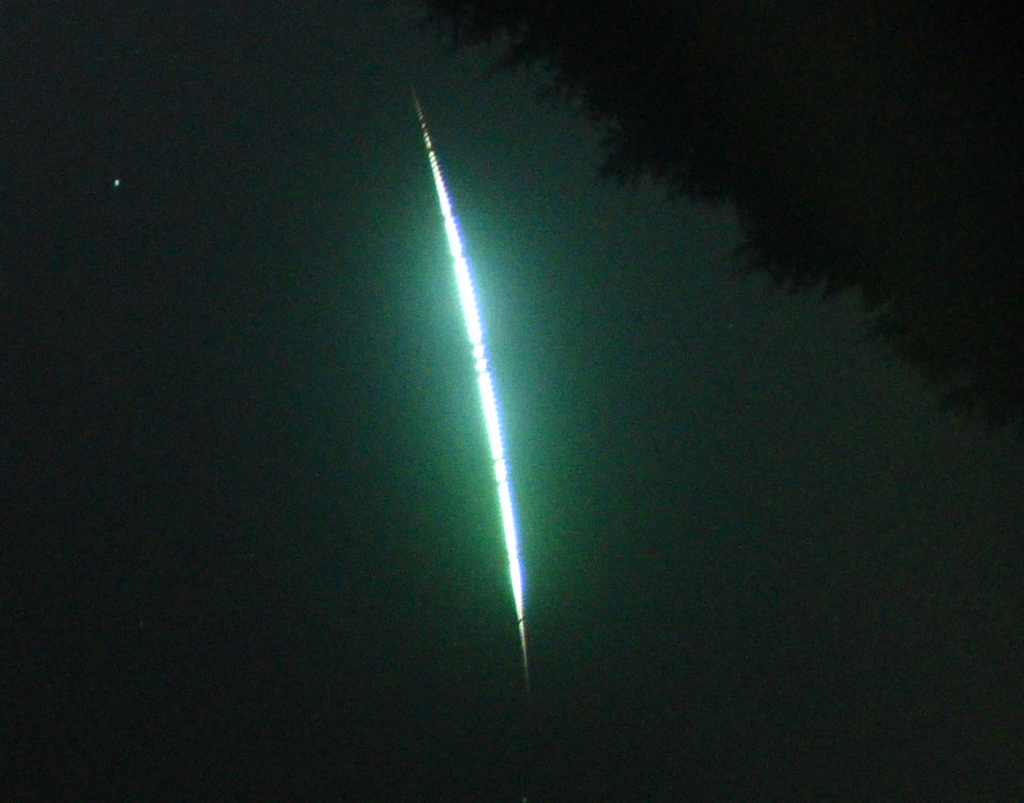 The fireball, which appeared around 12:40 am BST on Thursday, 12th May, was reported by more than 500 observers through the American Meteor Society reporting site and widely on social media. It was recorded by more than 25 meteor cameras including fifteen from UKMON, five from SCAMP/FRIPON, four from the AllSky7 network, one from the UK Fireball Network and one from the NEMETODE network. A dozen members of the public also caught it on security cameras or dashcams and again reported it through the AMS portal. Eyewitnesses also reported loud, thunder-like rumbles following the event – sonic booms as a result of the meteoroid's rapid passage through the lower atmosphere.
Dr Jana Horák from the National Museum Cardiff and a member of UKFAll said, "about 20 kg of rock from an asteroid entered the atmosphere at nearly 30 km/s. Most of that rock vaporised in the atmosphere within seconds, but we calculate that maybe 100 grams survived and landed in an area north of Bridgend. Looking for rocks smaller than an apple in Bridgend and the surrounding hills and woods is like looking for a needle in a haystack, so we're asking people if they've found anything interesting or unusual over the weekend."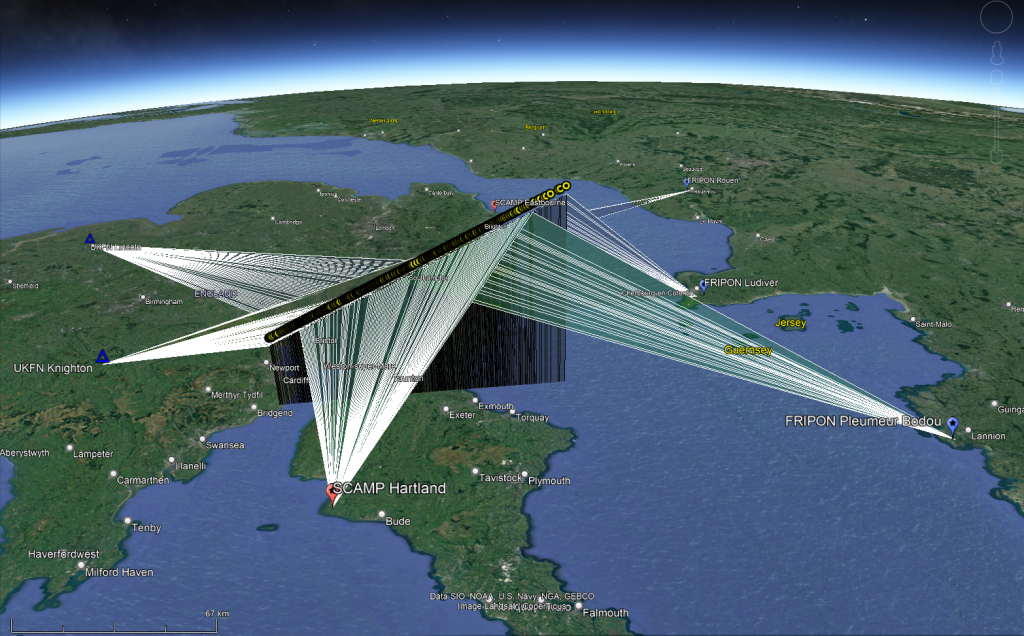 Scientists at the Natural History Museum in London offered tips for anyone who thinks they've found a piece. Dr Ashley King of the Planetary Materials Group said, "the meteorite won't be hot and is as safe to handle as any other rock but, if possible, please don't pick it up with your bare hands as that will contaminate the stone. Also don't test it with a magnet, as this may destroy valuable information. It's probably a glossy black or brown colour, maybe with the dark fusion crust broken off in places. Meteorites are never spongy or bubbly, so if it looks like a rusty bath sponge or it has bubbly melted bits then it's definitely not a meteorite! It may be in a place where rocks aren't usually found, like on a lawn or footpath. Don't take any risks looking for it, and don't go into areas where you shouldn't. But if you have found something out-of-place within white line on the map since Thursday, we'll certainly be interested to check it out."
The meteorite fall immediately showed up on UKMON's "meteors live" page and through public reports through the AMS portal. FRIPON calculated a trajectory within two hours of the fall, and this trajectory was refined by Mark McIntyre of UKMON, Hadrien Devillepoix of the Desert Fireball Network in Australia and Denis Vida of the Global Meteor Network in Canada by incorporating the UKMON and DFN data into the trajectory calculation. "Dark Flight" and "Strewn Field" calculations were performed by UKMON and DFN. The meteoroid's shallow trajectory and the effects of light cloud on the observations have meant that there is some uncertainty in the calculations, resulting in a large possible strewn field being calculated.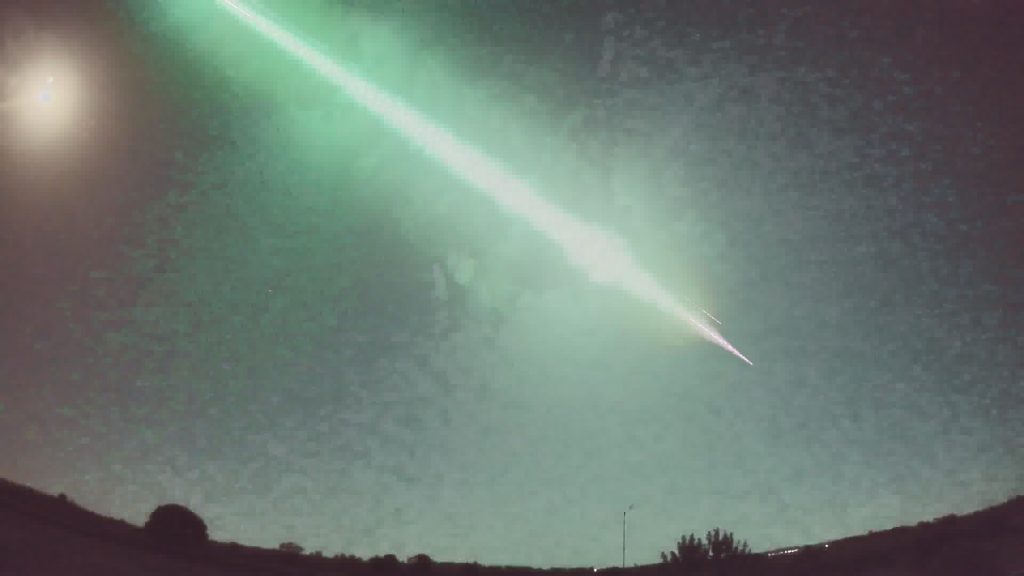 The Welsh meteorite fall comes only a few weeks since UKFAll were searching for asteroid fragments in Shropshire, and just over a year after a meteorite was discovered in the town of Winchcombe in the Cotswolds after famously landing on a family's driveway.
If you think you've found a piece of last week's meteorite fall, then please send a photo and coordinates of the location to wales@ukfall.org.uk. Again please note that meteorites aren't bubbly or melted-looking, and we can only look at photos of rocks that you've found since Thursday within the white line on the map. Anything you found before that or which was outside the white line is (sadly) almost certainly not a meteorite.
Jim Rowe, UK Fireball Alliance
The British Astronomical Association supports amateur astronomers around the UK and the rest of the world. Find out more about the BAA or join us.