2022 July 17
Backyard lunar mineral prospecting – Webinar Recording
This Wednesday 20th July, the 53rd anniversary of the first moonwalk, Dr Mark Kidger of the European Space Agency European Space Astronomy Centre and Juan José Godoy Carrera gave a talk on backyard lunar mineral prospecting.
The recording is available to watch on the BAA YouTube channel at: https://youtu.be/IIFV42MlDKU
Cover image is titled "Geological Moon" by Mark Radice. He enhanced the colour in his C11 image to bring out Lunar geology details.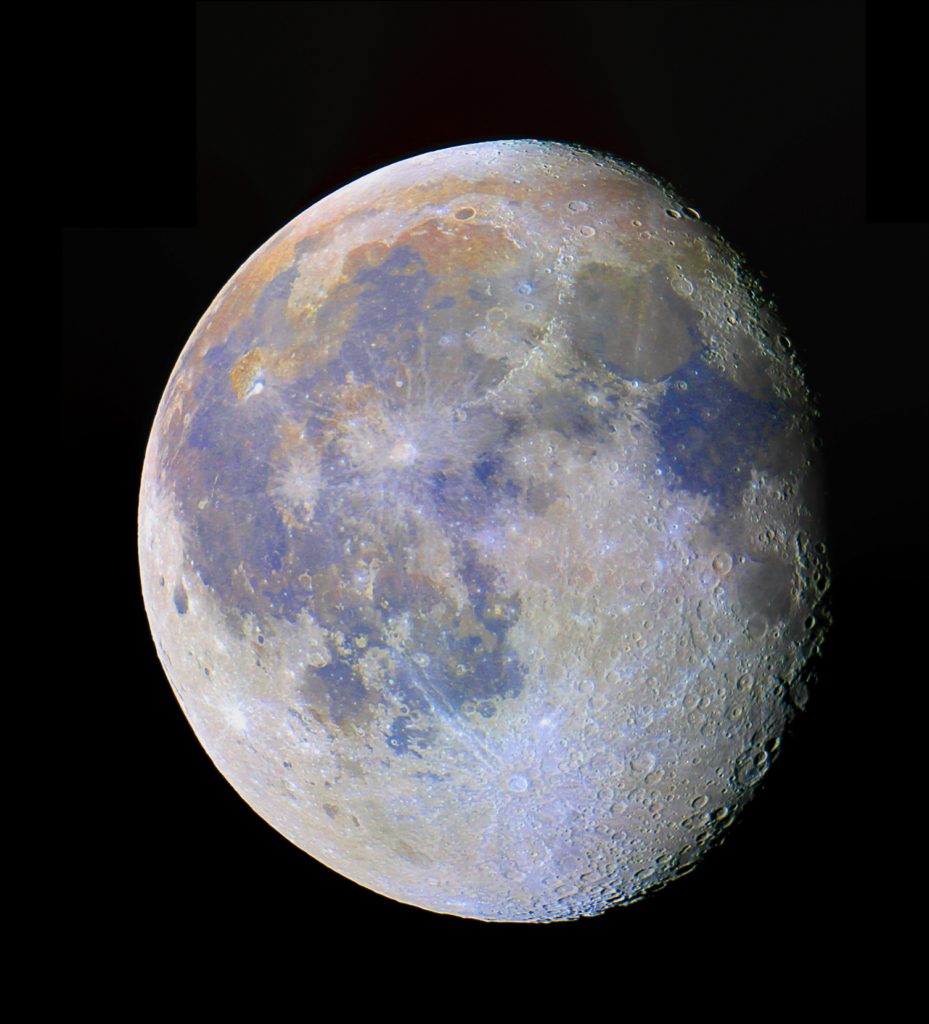 The British Astronomical Association supports amateur astronomers around the UK and the rest of the world. Find out more about the BAA or join us.