2022 February 27
Coming soon – the BAA's new website
Coming soon, to a screen near you, the new BAA website.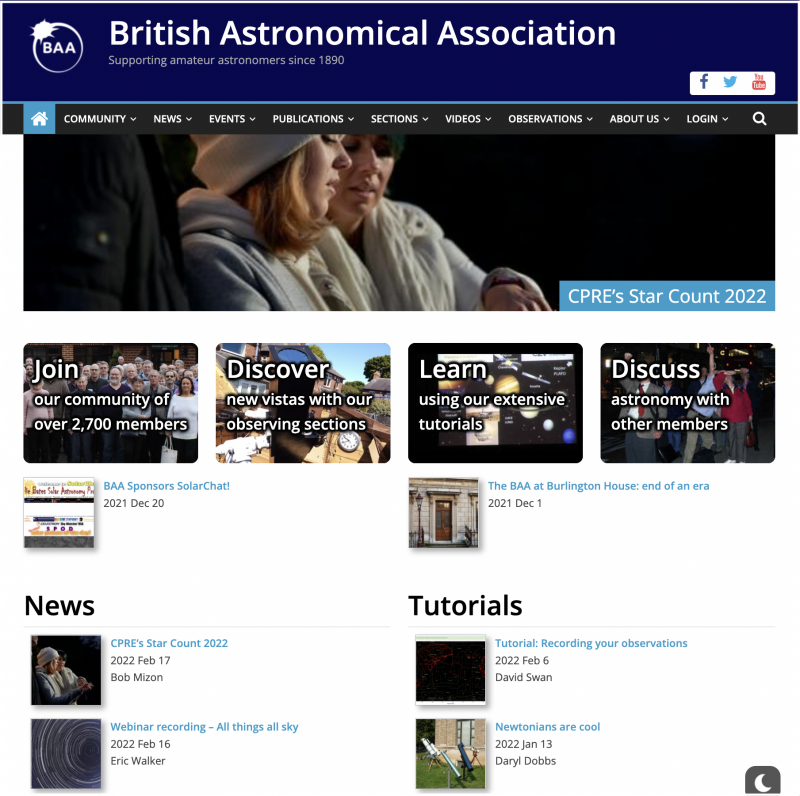 Due to some delays we are a little behind schedule as reported in the last BAA Newsletter, but this week, on Thursday March 3rd, we shall be launching the new wesbite (assuming there are no pre-flight snags).
The BAA Website will be down the whole day as the data migration from the old site takes place – there are over 25,000 pages and more than 1000 active users to migrate.
We started this project some 18 moths ago. The current BAA website uses a content management system which is approaching end of life, and so for a massive site such as ours, we had to move to a more modern and secure software platform.
Whilst the main aim was to just move the content we have taken the opportunity to redesign the site look and feel, and incorporate what we hope you will feel are improvements.
On major change is with your site Login. We have implemented a single-sign-on approach with our Membership Database (SheepCRM), so when logging into the new site you will use your SheepCRM login credentials to access the members only aspects of the site. Recently joined members will probably already have their SheepCRM account already set up, but all members have their membership in the system. So if you have not set up your SheepCRM account, or have forgot your password, you can setup or get a reminder by visiting:
The British Astronomical Association supports amateur astronomers around the UK and the rest of the world. Find out more about the BAA or join us.