2022 December 4
Observer's Challenge – The Moon occults Mars on 8th December 2022

On the 8th December the Moon will occult Mars in the early morning Western sky. It will be obvious where the two objects are in the sky, so the challenge is to check that you will easily be able to see the event from a suitable location and then observe/record in some form. There are many ways the event can be observed.
just looking through a telescope or a good pair of binoculars
Drawing a sketch or sketches
Imaging/videoing
I do not propose going into any detail on any of the above as I am sure most people know anyway. Ingress and/or egress pictures are welcomed and posted to members galleries and/or the relevant section directors.
The event is visible over a large part of the Northern Hemisphere as the graphic below shows (courtesy of https://in-the-sky.org/index.php)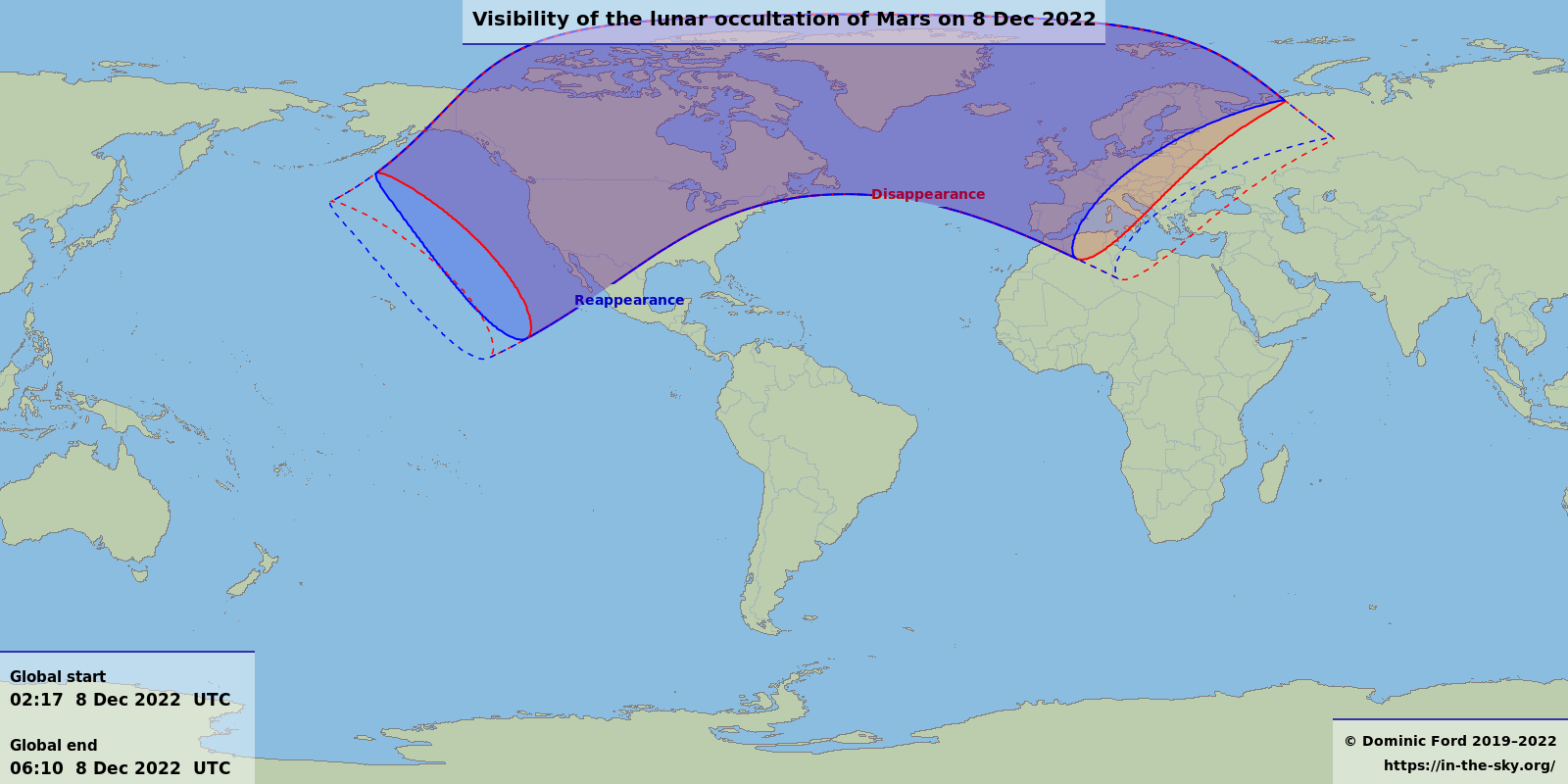 From my location near Taunton the occulatation begins at approximately 5am as shown by the graphic below (courtesy Stellarium)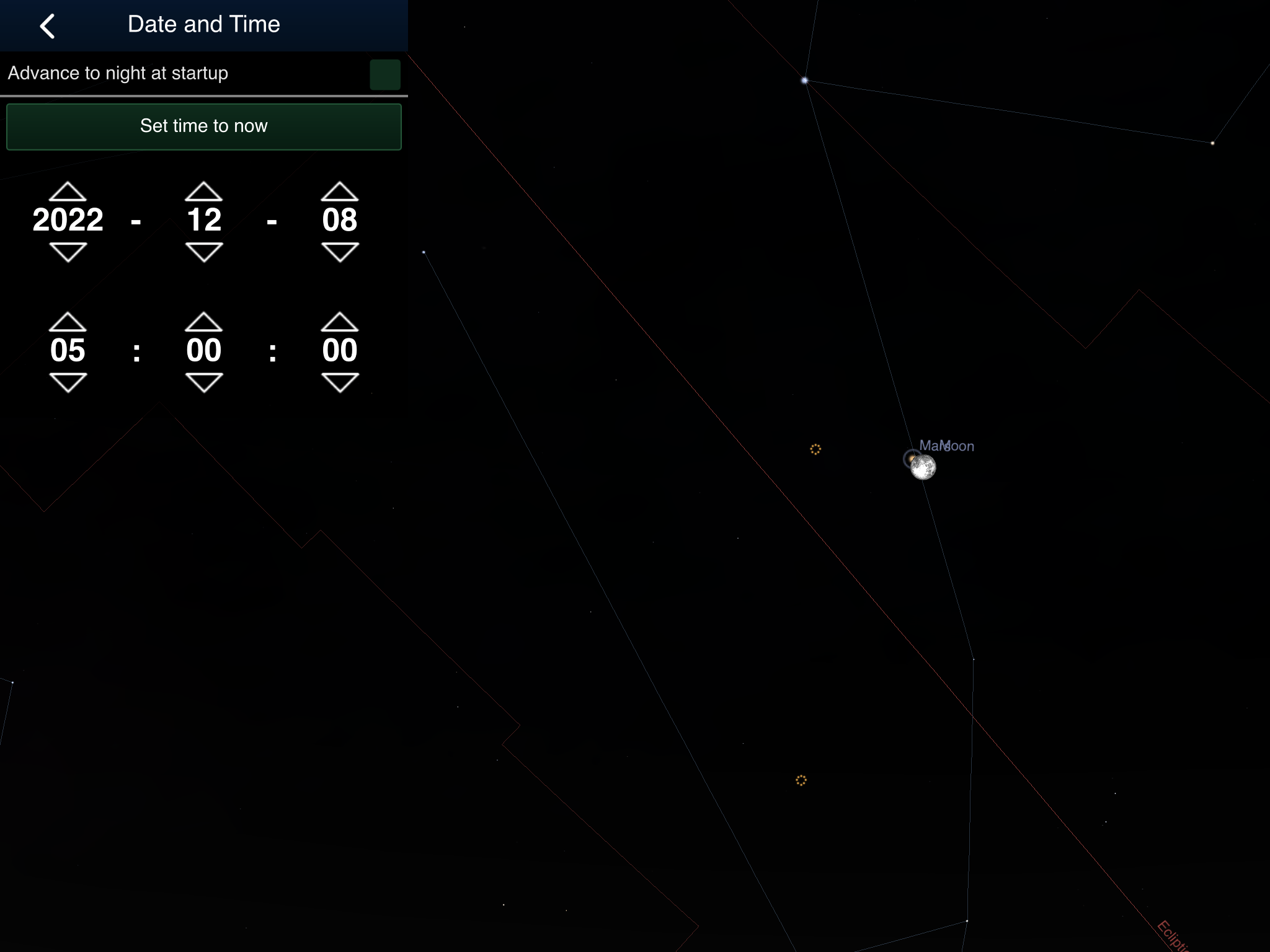 The egress begins at approximately 6am again from my location near Taunton (Image courtesy Stellarium).
The timings will be different depending where you are in the Northern Hemisphere.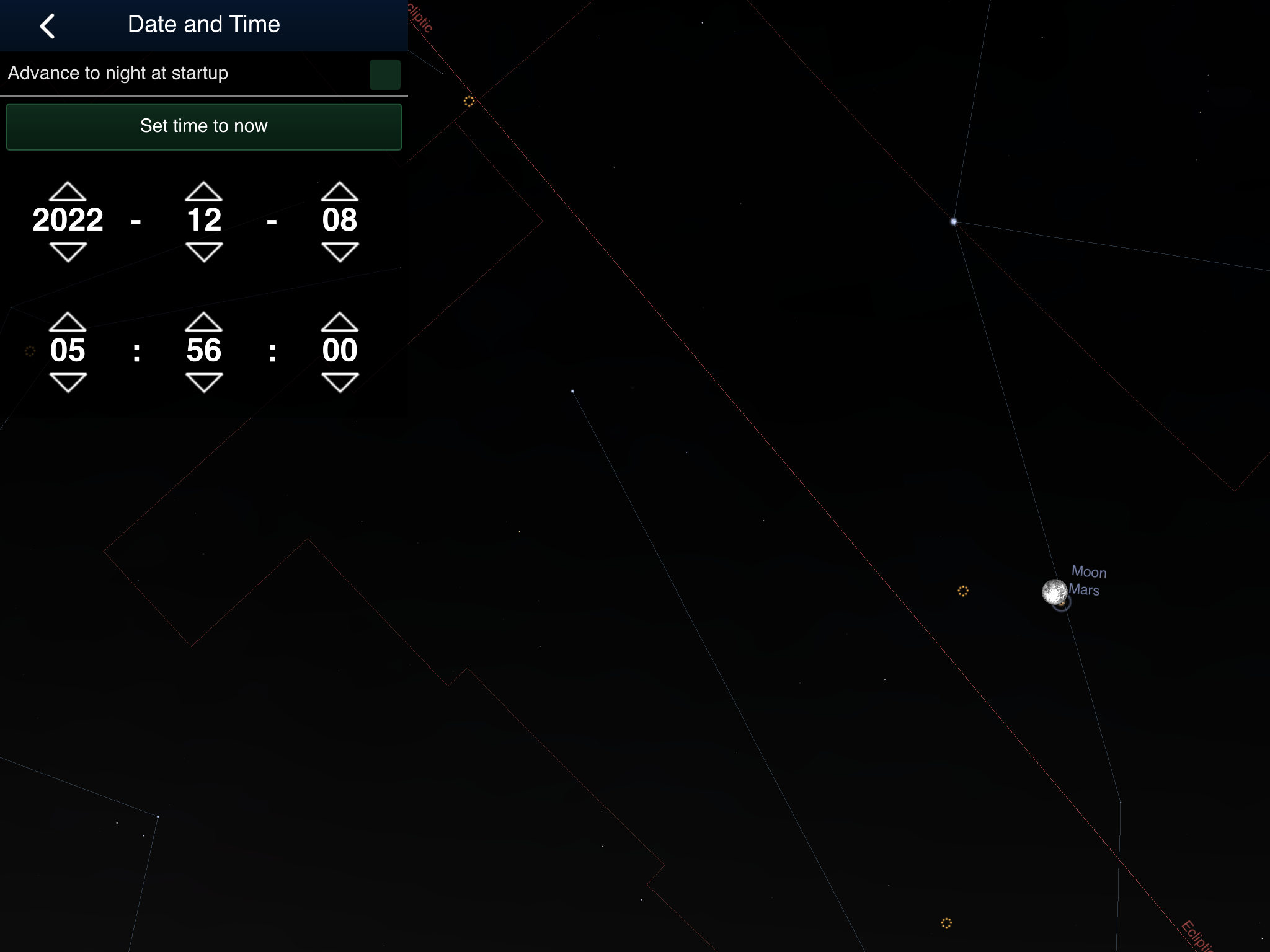 https://in-the-sky.org/news.php?id=20221208_16_100&town=2636177 can also be used to get more precise times by changing the location.
Again this is courtesy of In-the-Sky.Org
The image of Mars can be found in the members gallery and was submitted by Dean Ashton on Dec 1st.
The British Astronomical Association supports amateur astronomers around the UK and the rest of the world. Find out more about the BAA or join us.