2022 September 14
Recordings from the Autumn Weekend Meeting in Elgin 2022
Our thanks to Helen Williamson and Lorna Leil of UHI Moray, who at the last minute found a solution to record the Saturday lectures from our Autumn Weekend Meeting in Elgin. Please note that while the sound is good for most of the speakers, it can be difficult to hear the questions asked after the presentations. We left the Q&A as the presenters responses are audible. To watch the video click the below presentations.
We expect to add a copy of John Mason's Friday evening talk in the near future. It requires extra work as it was not recorded with the venue IT.
Introduction and the award of the Walter Goodacre Medal to Lyn Smith
Dennis Buczynski – Non Professional Comet Observing and Discovery Today
Lyn Smith – Our Red Sun
Prof Clare Parnell – Our Magnetic Sun and it's Influence Across the Solar System
Pete Sherman & Tim Schroder – Sigma, Moray's Astronomy Club
Sandra Brantingham – Noctilucent Clouds, The Summer Job
Paul Abel – Venus 2022-2023
Nick James – Monitoring the night sky with video cameras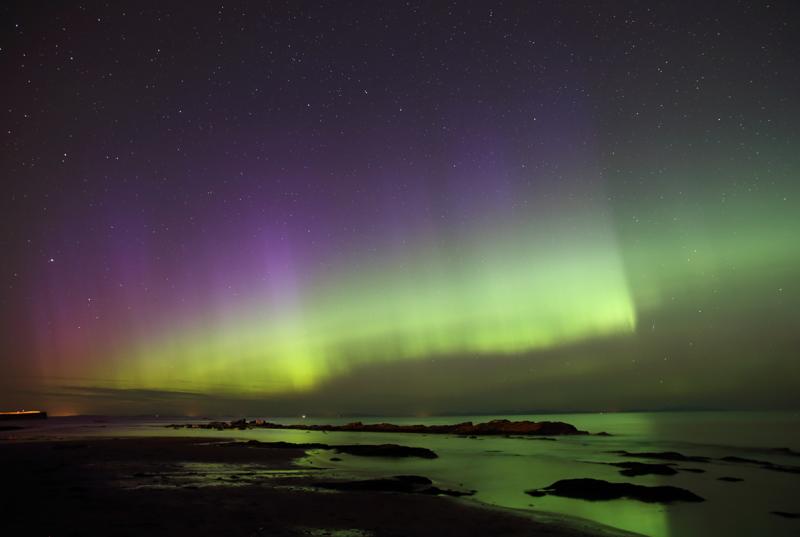 Aurora by Alan Tough
The British Astronomical Association supports amateur astronomers around the UK and the rest of the world. Find out more about the BAA or join us.