2022 February 6
Tutorial: Recording your observations
It is a tradition for members of the BAA at the end of December to exchange summaries of their year of observations on the forum. Although primarily a comet observer myself, I am always interested to read what the dedicated variable star observers, aurora seekers, spectroscopists and meteor trackers (to name just a few!) were able to accomplish. I, and I think the Association more broadly, would like to hear what has drawn the attention of the more casual observer too.
The recent revision of the observing community section of the website made it possible to visualise some of the data uploaded there. I would encourage people to have a look. Click on the histogram function and you can look at number of images uploaded, by category of object, against time. Click on the sky map function and you can see what parts of the celestial sphere have been receiving the most attention in a specified time period.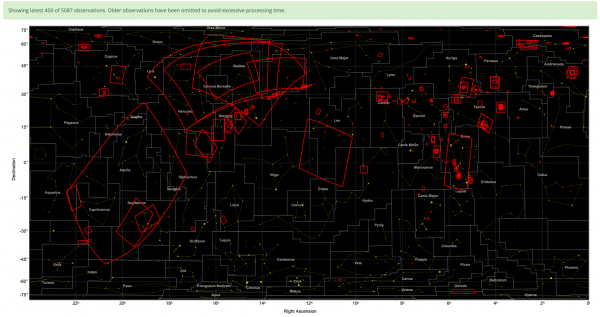 Only a small portion of the activity of our members is captured on the observing community pages of the website. (The Sections have their own rules on accepting submissions, and they collate and share their data in different ways. Contact the Director of a particular Section if you want more information.) Here, I would just like to encourage as many members as possible to log their observations, share the information with our community, and build that esprit de corps. It is the dedication of other observers – and critically hearing about it – that encourages me to make early-morning observations of comets in the eastern sky.
So get your logbook out and let's exchange notes in December!
David Swan, 6 Feb 2022
The British Astronomical Association supports amateur astronomers around the UK and the rest of the world. Find out more about the BAA or join us.