2022 February 26
Variable Star Section Circular 191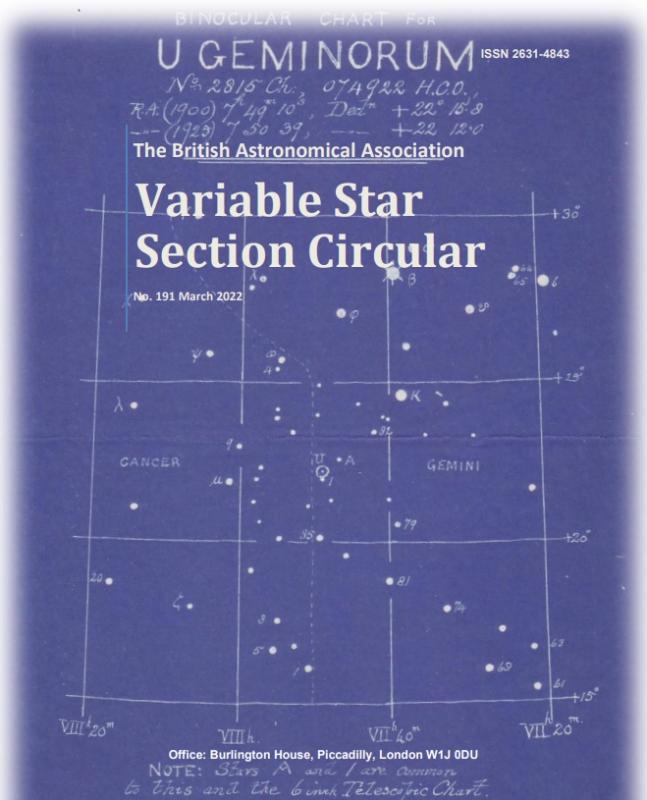 The March 2022 Variable Star Section Circular can be downloaded in PDF format here.
I do hope you enjoy reading the articles. Many thanks, as ever, to all our authors and to our Editor, Gary Poyner.
Do consider writing something for our next circular. The deadline is May 15, 2022. Please send contributions to Gary.
Clear skies!
Jeremy Shears
Director, BAA Variable Star Section
The British Astronomical Association supports amateur astronomers around the UK and the rest of the world. Find out more about the BAA or join us.