2023 April 21
Bob Mizon – 1946-2023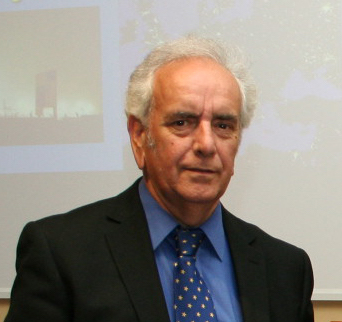 The President and Council were deeply saddened to hear the news of the sudden passing of Bob Mizon on Wednesday, 19th April.
Robert (Bob) Edward Mizon was awarded an OBE in June 2010 in recognition of his role as the National Co-ordinator, Campaign for Dark Skies and for voluntary service to Astronomy and to the Environment. Bob has been a mentor for many people who have taken an interest in the Dark Sky Movement over the years, and has been a stalwart of the organisation, which he was instrumental in founding in 1989. In 2015, the CfDS was renamed the Commission for Dark Skies. He has also been a very active member of the Wessex Astronomical Society, and has taken his mobile planetarium into many schools to engage and enthuse interest in Astronomy amongst thousands of people, young and old. He received the International Dark Sky Association's Galileo Award in 2006. A great advocate for protecting our night skies, he will be greatly missed.
The British Astronomical Association supports amateur astronomers around the UK and the rest of the world. Find out more about the BAA or join us.