On a wet Midsummers day, some BAA Members could warm themselves up and
think back 20 years, to when they and many Council Members
watched and made records of the First Total Solar Eclipse of this Century.
I have now rescued some of my video recordings, from a 'BSOD Dump',
which was a feature of the short lived 'Windows Millennium' system,
which was replaced in Oct of that year.
I enjoy the Solitude of such events and had ambled away from the Main 
Site to the Bridge across the River about half a mile away.
After the Final Diamond Ring,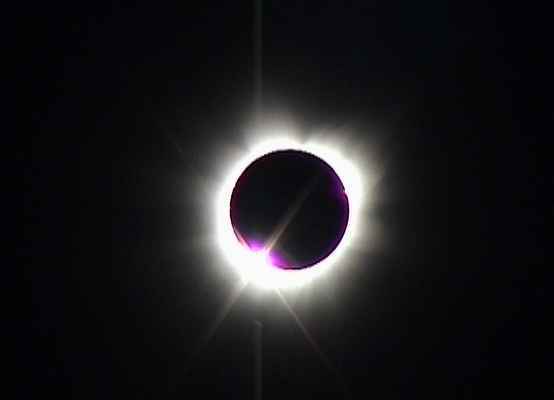 I took this long distance Still Shot of the Site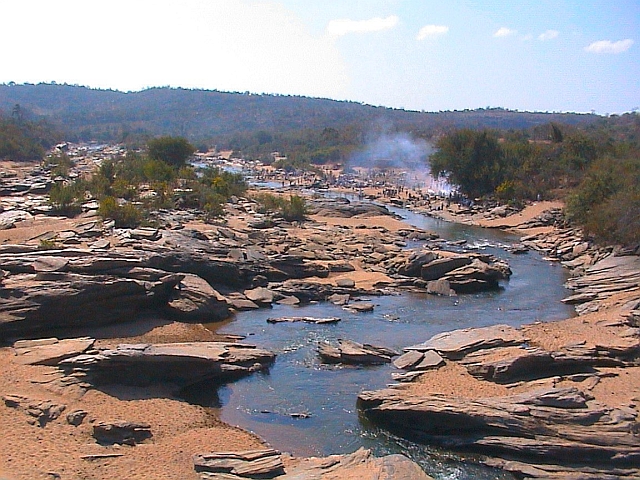 showing the hundreds of travellers from the UK.
In passing, that Bridge was a lot more substantial than those that DocJon had taken us over,
after meeting us and saying he knew a Short-Cut from Capetown..
Under this Bridge.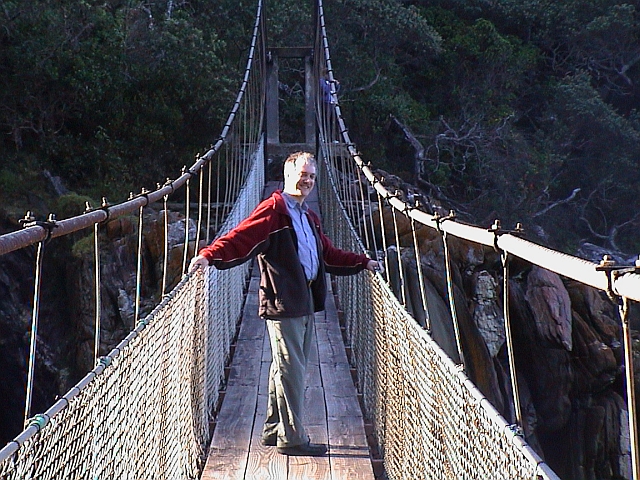 which John was assuring us was quite safe!  was a 400ft sheer drop to a water filled gorge.
A week later, we arrived in Harare.. with an unanswered question..
"Did we really eat Ostrich?"
stan armstrong