A few hours ago I captured what is probably the highest resolution meteor spectrum ever taken from the UK, if not further afield.
I thought my Perseid spectrum was a lucky catch but this is simply extraordinary!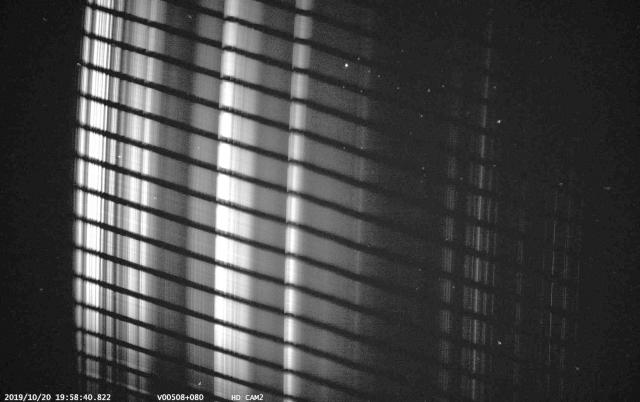 This image was secured with a ASI ZWO 174mm camera and a pretty mediocre 35mm f1.2 lens, I purchased just a few weeks back from ebay!, and 500 line/mm plastic grating material. Each "slice" is 45ms in duration and there are over 80 actual native lines present.
At the moment I have no idea what the wavelength calibration is as there are none of the usual recognisable groups. This is the first image I've obtained with this camera/lens/grating configuration.
This will probably keep me busy for a while. It is also conceivable it's space debris. If any of the the Nemetode group see this, check the times to see if you have this. It would be fantastic to get an orbit. Time stamp is on the bottom left of image.
Cheers,
Bill.