Captured another exceptional meteor spectrum last week. Sadly didn't get the zero order but it must have been bright to produce such a spectacular result. Even better than the the HD Perseid and at least I know what I'm looking at this time...
; - ))
Very distinct line groups make it an easy fit. Also interesting to note that there are no strong near IR atmospheric lines so I can say with some certainty that it had a low Vg.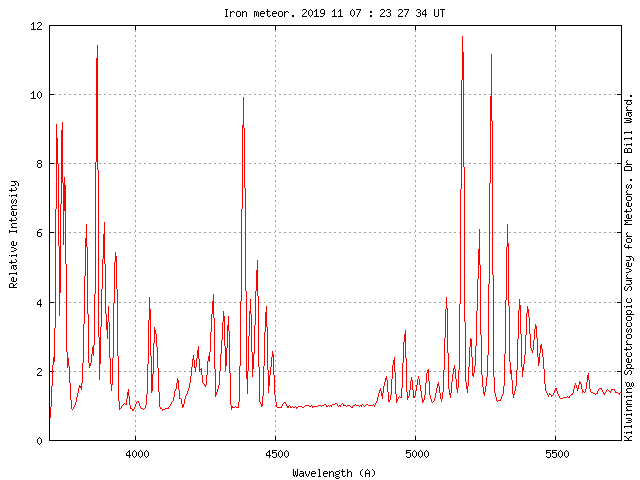 Over 52 major lines plus more fainter lines in the red end of the spectrum (cropped off in this graph).

...and of course my customary colourised version, just gorgeous! As well as being the best Fe meteor spectrum I've ever seen (amateur or pro) this one now has the record for the highest resolution meteor spectrum I've captured...( so far!)
cheers,
Bill.
PS Edit.
Taken with a ZWO174 mono camera, 25mm f1.3 lens and a 600 lines/mm fused silica substrate UV grating.