Autumn Weekend Meeting, Macclesfield
Thursday 4th Sep 201422:00 - Saturday 6th Sep 201422:00
"Into the deep and dark"
This is an opportunity to find out more about stars and the essential role that they have played in the origin of life in the universe. The knowledge that we have is based on work by amateurs and professionals obtained through practical observation and cosmological theory. The weekend will include an opportunity to visit the Museum of Science and Industry (MOSI) in Manchester.
Meetings Venue:

The Assembly Rooms, Macclesfield Town Hall,
Macclesfield, Cheshire, SK10 1EA
Meeting programme to include: –
Dr Clive Dickinson – "The Microwave Universe"
Dr Eamonn Kerins – "The hunt for Earth-2".
Prof Andrew Lyne -"Cosmic Cannon Balls – The formation, life & uses of neutron stars "?
Mr Chris Rose -Macclesfield AS – Past, present and future
Prof Leszek Roszkowski –
Dr Stewart Moore -"Planetary Nebulae for the Amateur"
Mr Jeff Lashley -"Experiments in a Cambridgeshire field – the story of an amateur radio telescope project"
Programme Schedule for the Macclesfield (revised).docx

The cost for Friday and Saturday will be FREE for members of the BAA and Affiliated Societies and accompanied children under 16, if booked in advance, £5.00 for non members. This cost includes refreshments but not lunch.
SPACE IS LIMITED – ALL ATTENDEES MUST PRE-BOOK BY 29TH AUGUST 2014
Macclesfield Booking Web form.pdf

###################################################
Bookings for the Sunday Visit is now closed
Sunday – Optional visit to the Museum of Science and Industry, Liverpool Road, Castlefield, Manchester, M3 4FP http://www.mosi.org.uk/. Museum entry is free but there will an opportunity to visit a special event which will give you a chance to "Step inside the World's Greatest Experiment – CERN's Large Hadron Collider" http://www.mosi.org.uk/whats-on/collider.aspx. We have arranged a special group rate of £4 for adult entry (it is normally £7) but this only applies if booked by the deadline of 18th August. We will be on the 11am tour and have arranged coach transport from Macclesfield at a cost of £9 return. You will also be able to leave your luggage on the coach as the driver will be staying with it at all times. Alternatively you can use your own transport but please arrive at the museum by 10:30. Note that the nearest available car park is around 10 minutes walk away and costs £4.50.
Pick up at Macclesfield Railway Station at 09.00 and at 09:15 from Premier Inn Macclesfield North Departure from MOSI at 14:00 arriving at Macclesfield North Premier Inn approx 14.45 and Macclesfield Railway Station at 15.00.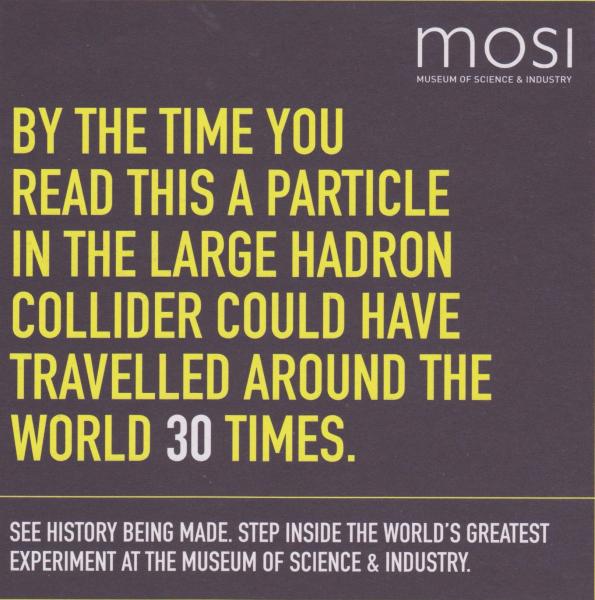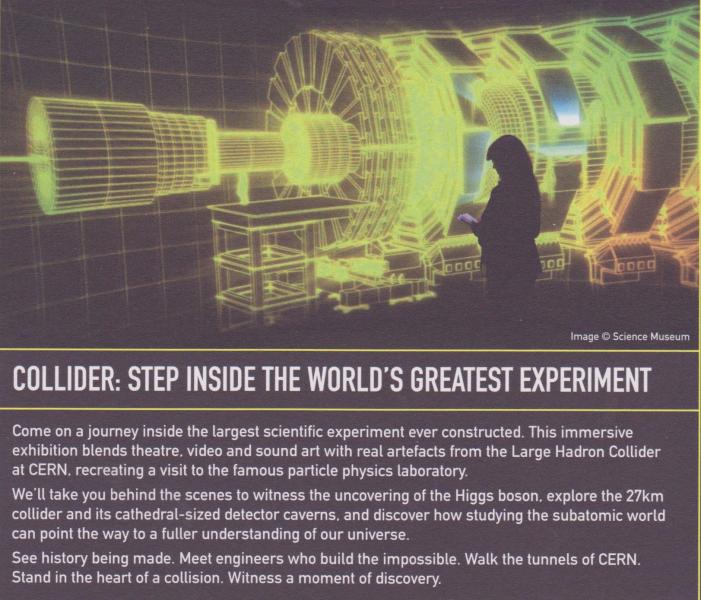 If you need to stay in Macclesfield we have a list of hotels and B&B's suggested by the host society
Organised by Hazel Collett and Mrs Diana Willcox.